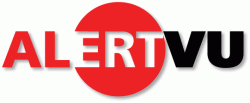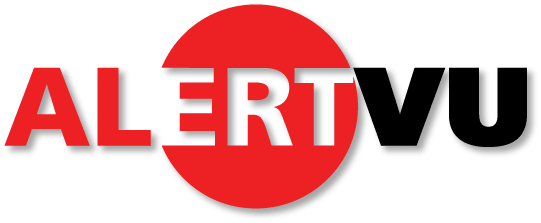 Vanderbilt University Police Department reached the more than 45,000 students, faculty and staff at Vanderbilt in less than 20 minutes during its test of the university's emergency mass notification system, AlertVU, last Wednesday, March 12.
AlertVU is used for emergencies posing an imminent threat or danger to the Vanderbilt community.
The test began at 10 a.m. Seventeen minutes later, the system had made 99 percent of its contacts – sending to carriers for more than 85,000 devices using Vanderbilt email addresses and Vanderbilt assigned phone numbers, as well as additional points of contact provided by users such as cell phone (voice or text), land line and non-Vanderbilt email accounts. The test also sent users to a alertvu.vanderbilt.edu, a special website developed by Vanderbilt IT and University Web Communications that will be used only during emergencies to provide critical information.
Key to AlertVU's speed in delivering emergency notifications is for those who receive the message to confirm receipt. Once someone confirms he or she has received an Alert VU message, the system stops any additional attempts to contact that person, which allows the system to quickly move on to contacting others.
The exception to this is the desktop alert software installed on computers across the university and medical center. The desktop alerts will ask for an acknowledgement of the message, but as it is on a different operating system, will not stop attempts to contact Vanderbilt community members by text, email and phone. The desktop alert software is available for use on your personal computer while you are using the Vanderbilt network. Downloads are available here. The software should not be downloaded to your office PC unless instructed by your desktop support team; that will be handled centrally in most areas. If you have questions about the program, please email alertvu@vanderbilt.edu.
"We really appreciate the participation of our community in this test and welcome any feedback as we work to make AlertVU as effective as possible," said Pam Hoffner, director of Emergency Preparedness and Response for Vanderbilt University Medical Center. Hoffner, Johnny Vanderpool, who is university emergency preparedness coordinator within VUPD, and a number of campus partners work together on the continued development and testing of the AlertVU system.
To update contact information in AlertVU, faculty and staff can log in to C2HR, click on "Personal Profile" in the right-hand column, and click on the "edit" button at the bottom of their personal profile page to update their personal contact information. Students can update their information in YES in the "Phone Numbers" section.
AlertVU system administrators have already received some feedback following last week's test and as a result are working to make changing contact information in the system easier.
There also were questions about the format of text messages. It is important to note that some wireless carriers will deliver longer text messages in one message while others will break the text into multiple messages.
The university plans to schedule regular tests of the AlertVU system.
Contact: Johnny Vanderpool, (615) 343-4804
johnny.vanderpool@vanderbilt.edu
Key Points
Messages sent from AlertVU to 99 percent of 85,000 devices connected to 45,000 users in 17 minutes during March 12 test
Once you confirm receipt of any of these messages, the rest stop – you will not receive messages on multiple devices once you confirm the first
Desktop alerts require separate confirmation than phone, text and email messages and only appear on computers on which the alert program has been installed
Contact VUIT to get desktop alert program installed on your Vanderbilt computer
Faculty and staff can update contact preferences in C2HR on Personal Profile page
Students update contact preferences in YES in Phone Numbers section