Provost Richard McCarty Steps Down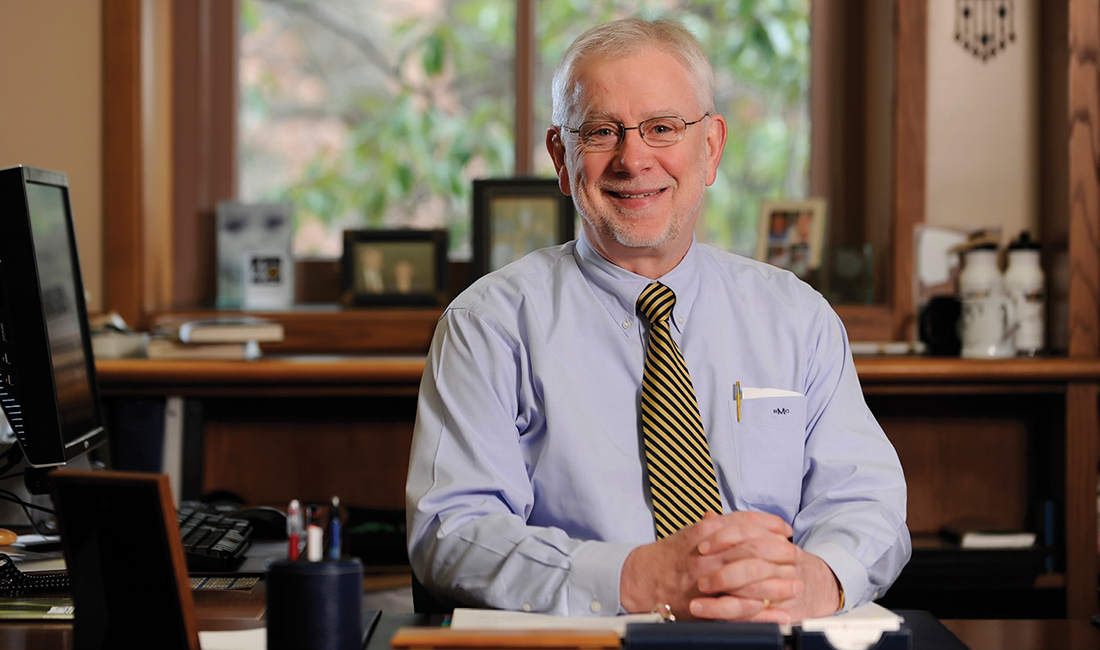 Richard McCarty, a distinguished psychologist who has served as Vanderbilt University's chief academic officer since 2008, is stepping down as provost and vice chancellor for academic affairs in June, he announced in December. McCarty will rejoin the psychology faculty after a yearlong leave.
As provost and vice chancellor for academic affairs, McCarty has responsibility for academic programs in the Blair School of Music, the College of Arts and Science, the Divinity School, the School of Engineering, the Graduate School, the Law School, the Owen Graduate School of Management, and Peabody College of education and human development. He also oversees residential and student life, admissions and financial aid, and research.
During his tenure McCarty has recruited top faculty to Vanderbilt, including three new deans during the past two years. The number of undergraduate and graduate applications has grown at record rates, and student diversity has increased. He has played significant leadership roles in Vanderbilt's financial aid and digital learning initiatives and has overseen development of the university's residential learning program.
McCarty came to Vanderbilt in 2001 as dean of the College of Arts and Science, a position he held for seven years before being named to his current post. He is an authority on the physiological and behavioral aspects of stress.
A national search is underway to find his successor.
"Richard has led the academic initiatives of the university with integrity, commitment and purpose," says Chancellor Nicholas S. Zeppos. "He is a distinguished scholar, a respected member of the Vanderbilt community, and entirely dedicated to providing our students the best educational experience in the country."