At the Clothes Closet, Every Stitch Helps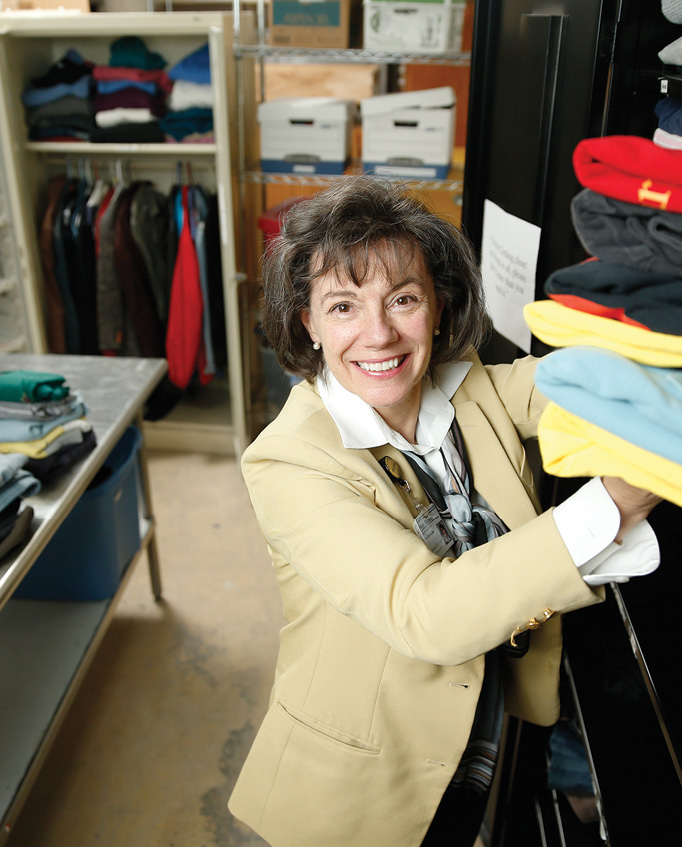 Or the time that a man fell crying into her arms after she was able to outfit him in warm clothes, socks and shoes upon his discharge. And then there was the time the burn unit called needing one shoe.
"I looked and we had one man's shoe. Just one," she says, shaking her head. "The nurse said how amazing that I brought just the right one."
As the lead representative for Hospital Guest Services, Buchanan has helped her share of patients and visitors. But she finds great pleasure in running the Vanderbilt Clothes Closet.
Tucked away on the first floor of Vanderbilt University Hospital, the 12-by-14-foot space is characterized by mismatched storage bins and shelving, a salvaged clothes rack, and an old table for sorting donations.
Dave Andrews, manager of Vanderbilt Guest Services, says the Clothes Closet receives donations from employees who bring in gently used clothing and shoes. "This is a year-round need," he says. "Donations are accepted at all our guest service/in-formation desks."
Twice a week during her lunch breaks, Buchanan tends to the closet—sweeping, dusting and organizing donations, which are not tax-deductible.
"When we give people items from here, we are providing them with a sense of normalcy and, many times, a level of dignity," she says.
For additional information, email Dave Andrews.