Student Video Wins Grand Prize in International Travel Contest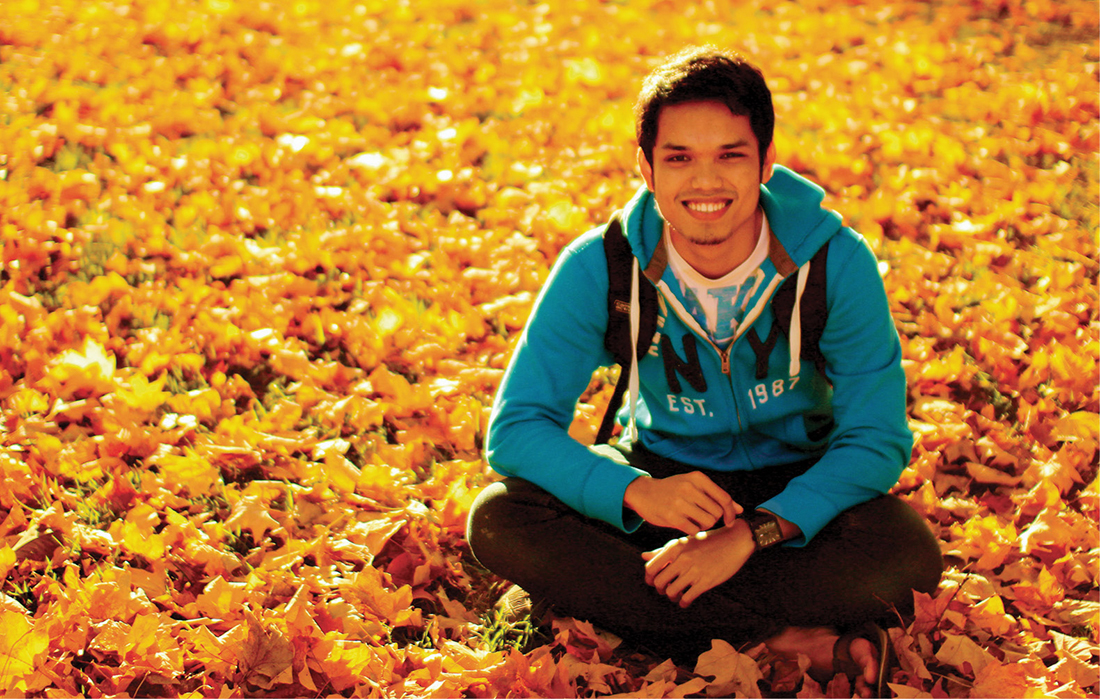 Khairul Kamarulzaman has taken advantage of semester and holiday breaks at Vanderbilt to travel across the United States. A short video that features some of his travel adventures and introduces a unique project recently captured InternationalStudent.com's grand prize—worth $4,000—and a $1,000 Viewer's Choice Award for the most viewer votes in the website's 2013 travel video contest.
"I love photography and always carry a camera with me," says the mechanical engineering senior from Kota Bharu, Kelatan, in northeastern Malaysia.
In his award-winning video—Postcard—Kamarulzaman shares his experience as a Malaysian student studying in America. It includes a trip to Texas in January 2013 and a trip through several states on a journey to the West Coast last summer. "Always with several friends in a small rental car," he says with a laugh. His traveling companions are fellow Vanderbilt students who make appearances in the video.
Postcard also introduces a plan, which is now complete, for two final trips during Kamarulzaman's time at Vanderbilt: one to New York City last November and one to Cancun, Mexico, last December. (He will graduate this May and return to Malaysia.) As he and his friends prepared for these journeys, he collected portrait photos sent to him from students in Malaysia who have an interest in one day studying abroad. During the trips Kamarulzaman photographed local residents holding these portraits, printed the photos as postcards, and mailed them back to the students in Malaysia—a symbolic way of taking them along with him during his travels in an effort to inspire them to study abroad.
Kamarulzaman is an accomplished videographer who started honing his craft at age 14. He watched lots of videos on Vimeo and YouTube, and took advantage of YouTube video tutorials. By the time he left high school, he was shooting event videos.
At Vanderbilt he began creating videos for Malaysian student events and upgrading his equipment. Now he uses a Nikon 7000 with stabilizer, glider, shotgun mics and more.
"I'll save most of the award money for expenses after graduation," says Kamarulzaman, who will seek a job as an engineer when he returns to Malaysia. As this year's winner, he also gets his own blog on InternationalStudent.com.
---
Watch Kamarulzaman's Postcard video: