Campus Dining Dishes Up the Right Ingredients for The Ingram Commons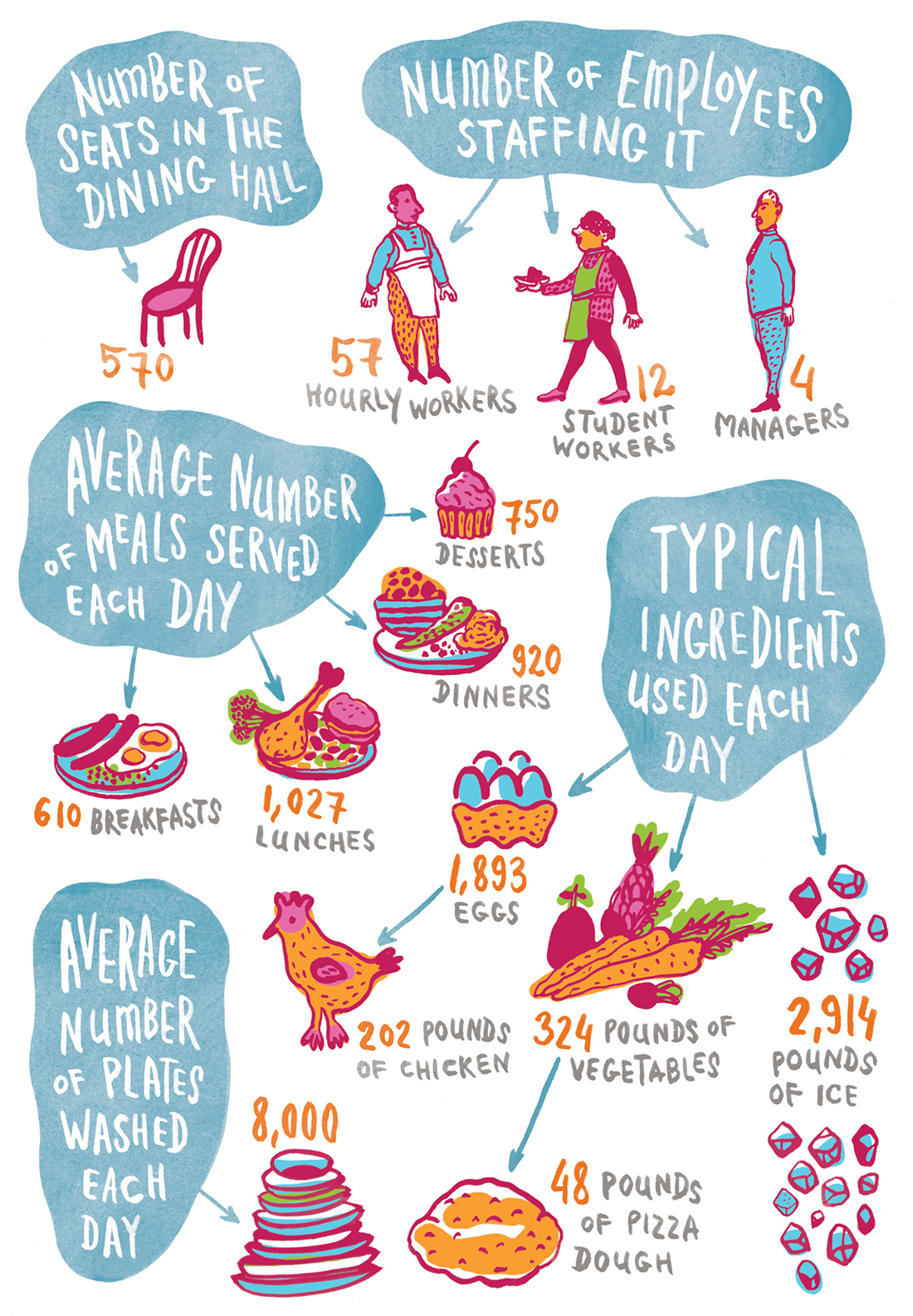 More than 1,600 first-year students live on The Martha Rivers Ingram Commons at Vanderbilt, and every one of them is required to have a university meal plan. But even if meal plans weren't required, it's a safe bet that the dining hall in The Commons Center would be full. The food is that good.
Vanderbilt Campus Dining, which operates 19 locations across campus, has won numerous awards, including several for its food in The Commons Center. The National Association of College & University Food Services, in fact, named it the best residence-hall dining in the nation in 2009.
What sets Campus Dining's fare apart is not just its deliciousness but its variety as well. The daily menus at The Commons Center are, in their own way, as expansive and sophisticated as the 115,000-square-foot, LEED-certified building itself.
"When parents touring The Commons hear about the sushi and other unexpected dishes we serve, they shake their heads in disbelief," says Camp Howard, a certified executive chef who directs Campus Dining. "And alumni inevitably say, 'I didn't have this when I was here. All we had were three buffet lines and mystery meat.'"
For Howard and others on his team, it's not enough to be simply a purveyor of food. Rather, it's about creating a sense of community, and that means not just feeding 1,600 first-years each day, but feeding them well.
"We at Campus Dining embrace our role as builders of community," says Howard. "Food brings people together, and creates a sense of place and a feeling of kinship."
TEXT BY SETH ROBERTSON
---
Go behind the scenes with Campus Dining and see how they feed thousands of people every day:
Also see a typical lunch menu and get a bonus recipe for your own family.