Media Inquiries
Latest Stories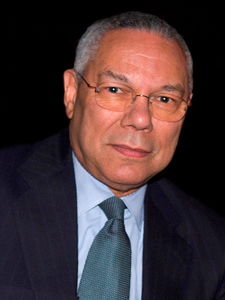 UPDATE (3-11-14): Tickets are sold out for the March 19 Colin Powell event in Langford Auditorium. Those without tickets should arrive early for a chance to fill "no-show" seating or to sit in overflow seating in Light Hall, Room 208, where the event will be streamed live.
Access to "no-show" and overflow seating is on a first-come, first-served basis. Tickets are still available for the events featuring Barney Frank March 17 and Olympia Snowe March 18.
Vanderbilt University's 2014 Impact Symposium, one of the oldest university lecture series of its caliber in the nation, marks its 50th anniversary this year with a slate of speakers that includes former Secretary of State Gen. Colin Powell, former U.S. Sen. Olympia Snowe and former U.S. Rep. Barney Frank. All will deliver public lectures at Vanderbilt University March 17-19.
The theme of this year's symposium is "Life, Liberty and the Pursuit of Happiness: Defining Civil Rights and Responsibilities." Frank will speak on Monday, March 17, Snowe on Tuesday, March 18, and Powell on Wednesday, March 19. All of the events begin at 7 p.m. and will be held in Vanderbilt's Langford Auditorium. Vanderbilt faculty will serve as guest moderators. Overflow seating will be available for Powell's lecture in Room 208 in Light Hall, which is adjacent to Langford Auditorium.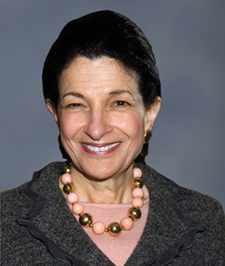 Signed books will be on sale at Snowe's and Powell's lectures.
View photos of past Impact speakers. 
This year's Impact Symposium continues a longstanding tradition at Vanderbilt that began in 1964 when a group of Vanderbilt students saw the need to increase the campus's exposure to current issues by providing a symposium in which intellectually challenging – and sometimes controversial – speakers could be heard.
The 1967 slate of speakers particularly lived up to the founding group of students' goal when Martin Luther King Jr., Allen Ginsberg, Strom Thurmond and Stokely Carmichael came to the Vanderbilt campus.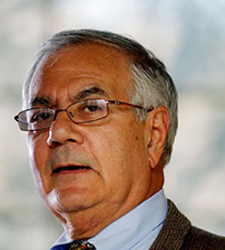 In 1968, the series passed a milestone when Robert Kennedy drew a record attendance of 16,000 people from more than 100 college delegations across the United States. Kennedy was joined that year by Julian Bond, a leader of the civil rights movement and founding member of the Student Nonviolent Coordinating Committee, along with William F. Buckley Jr., founder of the conservative magazine National Review.
Over the years, successive Impact programs have brought speakers such as George McGovern, Robert McNamara, Jesse Jackson, former presidents Gerald Ford, Jimmy Carter and George H. W. Bush and former British Prime Minister Margaret Thatcher to campus.
Ticket information for the 2014 Impact Symposium is as follows:
Wednesday, Feb. 26
Tickets on sale for Frank and Snowe lectures ONLY: $10
Available at the Sarratt Student Center box office or any Ticketmaster outlet. Tickets may also be purchased at www.ticketmaster.com or by calling 1-800-745-3000. Non-Vanderbilt students with their college or university identification cards may purchase tickets for $5 at the Sarratt Student Center box office or any Ticketmaster outlet.
Vanderbilt students, faculty and staff
Tickets available for ALL lectures (Frank, Snowe and Powell): FREE
Available at the Sarratt Student Center box office. Students may pick up one free ticket with Vanderbilt ID. Faculty and staff may pick up two tickets with Vanderbilt ID.
Monday, March 3
Tickets on sale for Powell: $10
Available at the Sarratt Student Center box office or any Ticketmaster outlet. Tickets may also be purchased at www.ticketmaster.com or by calling 1-800-745-3000. Non-Vanderbilt students with their college or university identification cards may purchase tickets for $5 at the Sarratt Student Center box office or any Ticketmaster outlet.
About the 2014 Impact speakers:
First elected to Congress in 1980, Frank became one of the most influential and colorful figures in Washington. While in Congress, he worked to adjust America's spending priorities to reduce the deficit and provide less funding for military and more for quality-of-life needs at home. In particular, he focused on providing aid to local communities and to building and preserving affordable rental housing for low-income people. Frank has also been a leader in fighting discrimination. He won re-election 12 times by wide margins. In 1987, Frank became the first member of Congress to voluntarily come out as openly gay, and in 2012 he married his longtime partner, becoming the nation's first congressman in a same-sex marriage while in office. After serving 16 terms in Congress, Frank announced his retirement in 2011.
With her election in 1994, Snowe became only the second woman senator in history to represent Maine. In November 2006, she was re-elected to a third six-year term in the United States Senate with 74 percent of the vote. Before her election to the Senate, she represented Maine's Second Congressional District in the U.S. House of Representatives for 16 years. Snowe is only the fourth woman in history to be elected to both houses of Congress and the first woman in American history to serve in both houses of a state legislature and both houses of Congress. When first elected to Congress in 1978, at the age of 31, Snowe was the youngest Republican woman and the first Greek-American woman ever elected to Congress. In 2005, she was named the 54th most powerful woman in the world by Forbes magazine. In 2006 Time magazine named her one of the top 10 U.S. senators. Snowe announced her retirement from the Senate in 2012.
For more than 50 years, Powell has devoted his life to public service, having held senior military and diplomatic positions across four presidential administrations. He received a commission as an Army second lieutenant upon graduation from City College of New York in 1958 and went on to serve in the United States Army for 35 years, rising to the rank of four-star general.
From 1987 to1989, Powell served as President Reagan's national security adviser. He served from 1989 to1993 as chairman of the Joint Chiefs of Staff for both President George H.W. Bush and President Clinton. He was not only the youngest officer and first ROTC graduate to ever serve in the position, but also was the first African American to do so. During his time as chairman, he oversaw 28 crises, including the Panama intervention of 1989 and Operation Desert Storm in the 1991 Persian Gulf War.
Under President George W. Bush, Powell was appointed the 65th secretary of state and was unanimously confirmed by the U.S. Senate. As secretary of state, he led the State Department in major efforts to address and solve regional and civil conflicts—in the Middle East, Sudan, Congo, Liberia, the Balkans, Cyprus, Haiti, Northern Ireland, Afghanistan and Iraq.
Among the many U.S. military awards and decorations Powell has received are the Defense Distinguished Service Medal (with three oak leaf clusters), the Army Distinguished Service Medal (with oak leaf cluster), the Defense Superior Service Medal, the Legion of Merit (with oak leaf cluster), the Soldier's Medal, the Bronze Star and the Purple Heart. His civil awards include two Presidential Medals of Freedom, the President's Citizens Medal, the Congressional Gold Medal and the Secretary of Energy Distinguished Service Medal. In addition, he also has received awards from more than two dozen countries, including the French Legion of Honor and an honorary knighthood bestowed by Queen Elizabeth II of Great Britain.
View photos from past Impact speakers, such as Robert Kennedy, Martin Luther King and George H. W. Bush >>
For information about the Impact Symposium, call (615) 322-2471 or visit studentorgs.vanderbilt.edu/vpb/speakers.