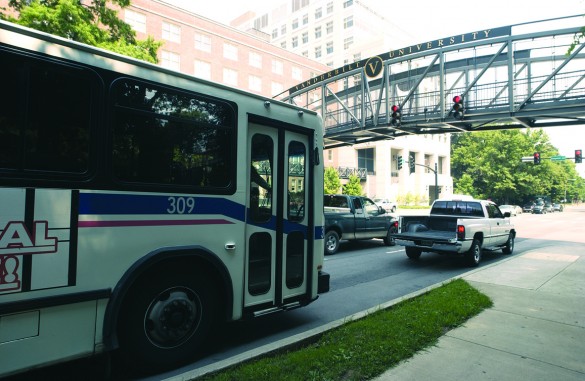 All full-time Vanderbilt employees, graduate students and Vanderbilt University Medical Center volunteers are eligible to ride to and from work for free on an MTA bus. Simply swipe your ID card upon boarding the bus.
The ID should be used only for rides to and from work. Contractors, former employees and former graduate students are not eligible. Bus route and schedule information is available at www.nashvillemta.org or by calling (615) 862-5950.
The university encourages everyone to consider alternative means of transportation, which can get you to your destination while saving fuel and money and the hassle of finding parking.
Vanderbilt offers a wide variety of transportation options. In addition to the MTA ride-to-work program, faculty and staff can take advantage of vanpools, express buses, Music City Star discounts, Zipcar and Enterprise CarShare (formerly WeCar) programs and much more. Learn more about alternative transportation options at Vanderbilt.
Contact: Office of Traffic and Parking, (615) 322-2554
parking@vanderbilt.edu