Media Inquiries
Latest Stories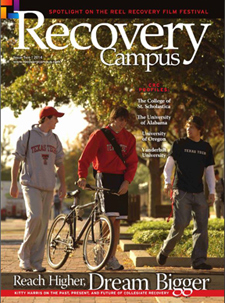 Vanderbilt Recovery Support (VRS), a program of the Office of Wellness Programs and Alcohol Education in the Dean of Students Office, is featured in the latest issue of Recovery Campus magazine.
VRS offers a support system on campus for students who are in recovery from alcohol and other drugs and who are working toward success in their academic, social, personal and professional lives. The program features a designated gathering space on campus where these students can receive confidential services and support.
To learn more about VRS, read the article on pages 18-20 of the current issue of Recovery Campus.
Contact: Katherine Drotos Cuthbert, (615) 343-4740
katherine.s.drotos@vanderbilt.edu