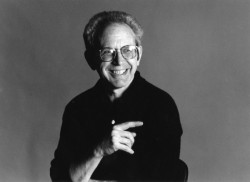 A biography of singer-songwriter Sam Cooke will be the fourth book by Peter Guralnick to be declared "a classic in blues literature" by the Blues Hall of Fame.
Dream Boogie: The Triumph of Sam Cooke is a meticulously researched and richly detailed opus that follows the influential performer from his gospel days to his crossover to R&B and pop stardom to his tragic death at a Los Angeles motel. Cooke's talent extended to the blues, and he especially admired blues artist Charles Brown.
Guralnick, writer-in-residence at Vanderbilt University, was inducted into the Blues Hall of Fame in 2010, and three of his other books, Feel Like Going Home, Lost Highway and Sweet Soul Music, have previously been designated as classics in blues literature.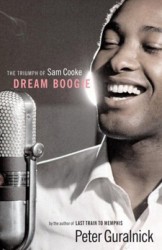 "It's really thrilling for me to see Dream Boogie recognized in this way," Guralnick said. "All my books have drawn upon the inspiration of the blues, but Dream Boogie for me is a celebration of the community as well – of the 'presentness' of that community, as James Baldwin wrote, from which the spirit of the blues – and gospel, and R&B and soul – all sprang."
The induction ceremony will be held May 7 at the Sheraton Memphis Downtown, the night before the 35th Blues Music Awards. For tickets and more information, visit www.blues.org.
The Blues Hall of Fame announced its 2014 inductees on Feb. 12. Guralnick teaches in Vanderbilt's MFA program in creative writing, which has been ranked among the top 15 MFA Programs in the country by Poets and Writers magazine.