Media Advisory: Black Girls CODE founder available to discuss introducing girls of color to tech careers
by
Brenda Ellis
Feb. 18, 2014, 4:06 PM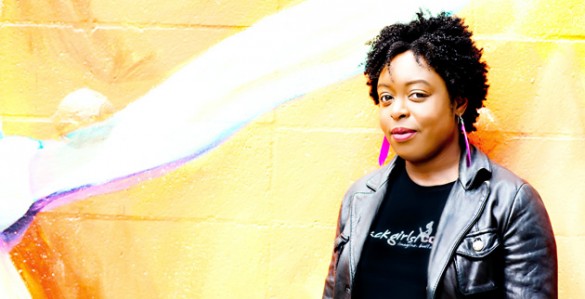 Engineering students at Vanderbilt University will showcase their ingenuity through a series of challenging – but fun – competitions and events celebrating National Engineers Week Feb. 16-22.
The week's highlight is Vanderbilt engineering alumna and featured guest speaker Kimberly Bryant, founder of Black Girls CODE, a nonprofit organization that introduces girls of color (ages 7-17) to computer programming and entrepreneurial concepts. Join her for a talk on "Behind the Click: Securing the Future for Girls of Color as the Tech Leaders and Creators of Tomorrow." The lecture will be streamed live on the Vanderbilt News website.
Media are invited to interview Bryant on Thursday, Feb. 20, from 11 a.m. to noon at the Stevenson Center, Room 5332. Reserved parking for media is available on Garland Avenue, across from the University Club. View map: (select SC Science & Engineering).
National Engineers Week was first established in 1951 by the National Society of Professional Engineers. It is traditionally held the week of Presidents Day because George Washington was a military engineer and a land surveyor.
WHO: Kimberly Bryant, Black Girls CODE founder
WHAT: Vanderbilt Engineers Week keynote speaker
WHEN: Thursday, Feb. 20, 6-7 p.m.
WHERE: Jacobs Believed in Me Auditorium, Featheringill Hall, Vanderbilt University (off 24th Avenue South, next to the Keck Free Electron Laser Center).