Visual, film and musical artists will come together to explore new approaches to immigration reform at a public symposium Feb. 20 and 21 at Vanderbilt University and the Scarritt-Bennett Center.
"Art, Advocacy and Action" will be co-presented by Vanderbilt University Divinity School and the Cal Turner Program for Moral Leadership in the Professions.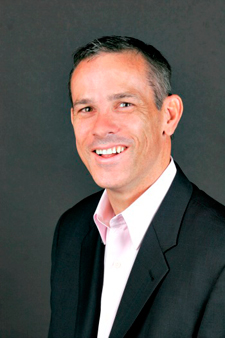 "Immigration reform has been recognized as a high priority in this country, yet our nation seems unable to move forward," said Graham Reside, executive director of the Cal Turner Program and assistant professor of ethics and society. "We know the issue has important economic consequences and is filled with moral concerns. It is our conviction that in the face of difficult challenges, creativity is essential."
Reside emphasized that the symposium will draw on the activist spirit of artists and other creative individuals. "This is about broadening our moral imaginations to consider dreams and visions articulated, presented and made real, as we consider immigration in the United States as well as other countries," Reside said.
The event opens at 6 p.m. Feb. 20 with a screening of The Second Cooler at Benton Chapel on Vanderbilt campus followed by a discussion with Ellin Jimmerson. She is director, producer, writer and editor of this documentary on immigration.
Morning presentations on Feb. 21 at the Scarritt-Bennett Center include "History of Immigration," with Renata Soto, executive director of Conexión Américas; and "Migration to Metamorphosis," with Jairo Prado, a Nashville-based visual artist who moved from Colombia to the United States in 1984.
Among the afternoon events will be a "Music of Protest" workshop led by singers/songwriters Dave Perkins, Ashley Cleveland and Odessa Settles. Perkins is associate director of Religion in the Arts and Contemporary Culture program at the Divinity School.
Other Vanderbilt symposium participants include Viki Matson, assistant professor of the practice of ministry and director of field education at the Divinity School; and Ellen Armour, the E. Rhodes and Leona B. Carpenter Professor in Feminist Theology. Armour serves as director of the Carpenter Program in Religion, Gender, and Sexuality.
All events are free and open to the public but registration is required. To see the full schedule of events and to register, please visit the symposium Web page.
"Art, Advocacy and Action" is co-sponsored by the Scarritt-Bennett Center, Carpenter Program in Religion, Gender and Sexuality, Religion and the Arts and Contemporary Culture, and the Center for Latin American Studies at Vanderbilt.