Education a rising priority for Tennessee voters: Vanderbilt Poll
by
Jim Patterson
Feb. 6, 2014, 4:15 PM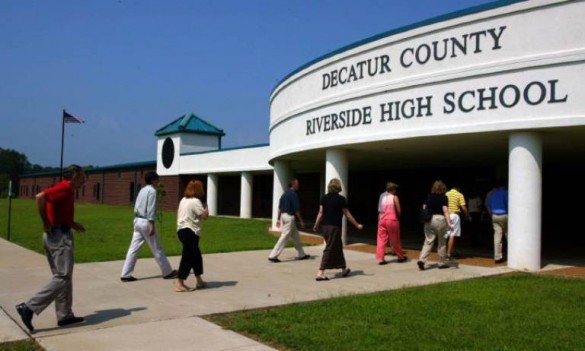 Tennessee public school teachers are underpaid and achievement tests taken by students shouldn't determine how any raises are distributed, according to the Vanderbilt Poll.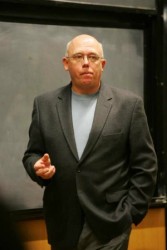 The survey, taken Nov. 20 – Dec. 5 by landlines and cell phones of 860 registered voters in Tennessee, showed that voters ranked education second only to the economy as an important issue on which they wished state lawmakers to focus. In similar surveys in 2012 and May 2013, 18 percent of registered voters wanted education to be a priority. By the December 2013 poll, that number had risen to 28 percent. As the top priority, the economy fell to 48 percent from a high of 60 percent in 2012.
"With the economy doing well in the state, especially in the middle part, we can expect issues such as education to become an increasing priority of Tennesseans," notes John Geer, co-director of the Vanderbilt Poll.
The survey showed that 64 percent of registered voters believe Tennessee public school teachers are underpaid, with 2 percent saying they are overpaid, 29 percent saying they are paid about the right amount and 5 percent saying they don't know.
Sixty-three percent of those surveyed are against the notion that teachers should be paid more if their students scored well on statewide tests, while 34 percent thought it was a good idea.
Charter schools are looked upon favorably by Tennessee voters, with 70 percent agreeable to opening more such schools in the state. Twenty-seven percent were against more charter schools opening, and 4 percent said they didn't have an opinion.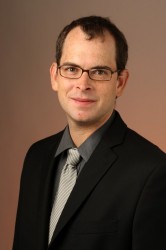 Voters are closely divided on the issue of vouchers, with 39 percent favoring a limited voucher program for low-income families in poor performance schools, 30 percent preferring a statewide program open to all and 29 percent opposed to any voucher program. "The public continues to express a strong support for continued reforms in education," said Josh Clinton, co-director of the Vanderbilt Poll. "The results of our poll, for example, show support for a limited voucher program similar to the one proposed by Gov. Haslam."
The Vanderbilt Poll also asked a question about who should be eligible for lottery scholarships in Tennessee.
Currently, the scholarships are open to any student who maintains a minimum grade-point average. Most of those surveyed, 61 percent, thought that the scholarships should go only to students from low- and middle-income families who maintain a minimum GPA. But 37 percent believe the scholarships should go to the best students regardless of need. The May 2013 Vanderbilt Poll asked the same question and produced comparable results, underscoring the public's commitment to helping those from low and middle incomes.
Voters were asked about a wide variety of other issues likely to impact the legislature this session, which began in January. More findings are available at the website of the Center for the Study of Democratic Institutions at Vanderbilt.