Media Inquiries
Latest Stories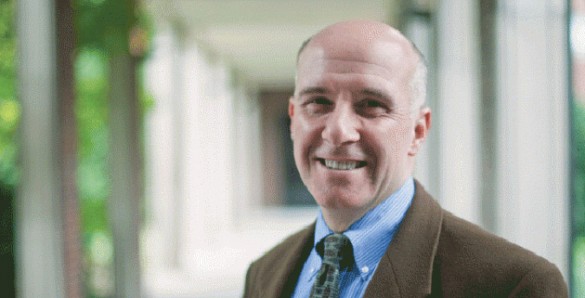 Bruce T. Morrill, Edward A. Malloy Professor of Catholic Studies at Vanderbilt University, will offer his perspective on Pope Francis' first year as the bishop of Rome during a Divinity School breakfast Feb. 11.
The breakfast, which is open to the public, will be from 7:30 to 8:30 a.m. in the Divinity School Reading Room.
Morrill is a Roman Catholic priest and member of the Society of Jesus, the religious order commonly known as the Jesuits. His talk is titled "Evangelization and Social Justice: Fundamentals of Pope Francis' Mission."
"[rquote]I look forward to discussing the teaching and practices of Pope Francis, a fellow Jesuit, in light of the nearly 150 years of modern Catholic social teaching, with its grounding in scripture and the tradition of the common good," Morrill said.[/rquote]
Morrill's most recent book is Encountering Christ in the Eucharist: The Paschal Mystery in People, Word and Sacrament (Paulist Press, 2012), while his current research and writing concern questions of power as exercised in the ritual practices of the church.
In Nashville he presides and preaches regularly at the Cathedral of the Incarnation and provides pastoral-liturgical ministry to men at Riverbend Maximum Security Prison.
The cost of the breakfast is $10. Students who register may attend for free. Please RSVP to (615) 936-8453 or sign up on the Divinity School webpage. Video of the talk will be posted later on the Vanderbilt news page.