University to reduce energy consumption due to extreme cold
Jan. 23, 2014, 9:09 AM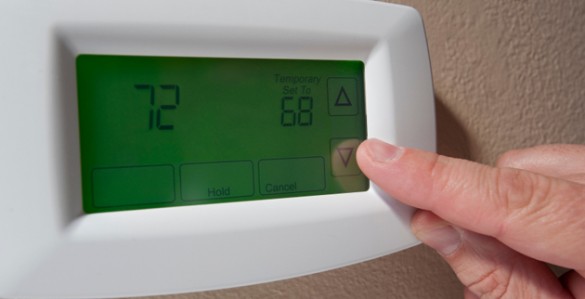 As the weekend approaches, extreme cold temperatures are forecast for the Middle Tennessee area. As a result, various public utilities have asked that Vanderbilt University reduce its energy consumption to prevent strain on the power grid.
The university will comply with this request by reducing heat to certain common areas of university buildings during the early morning hours and again in the evenings, according to Vanderbilt Plant Operations.
The schedule for reduction in heat to common areas is from 5 a.m. to 9 a.m., and again from 4 p.m. to 8 p.m. on Thursday, Jan. 23, through Saturday, Jan. 25.
Faculty, staff and students are advised to add additional layers of clothing should their activities include being in a common area during the affected periods.
Other tips for reducing energy include:
If you have an individual thermostat, keep it at 65.
Do not use a space heater—those pose fire hazards.
Turn off all lights, computers (if allowed), monitors, copiers, printers and other electronics and equipment when you leave.
Close all fume hoods when not in use.
Before leaving for the weekend, faculty and staff should:
Turn off all lights in your office/personal work area.

If you have your own thermostat, turn it down to 65.
Turn off and unplug all electronics and electronic equipment to prevent wasting "vampire energy"—the small amount of power that trickles into electronics even when they are switched off. If computers must remain on, turn monitors off.
Close all fume hoods whenever possible.
For more ways to conserve energy in your work area, please visit the SustainVU website.