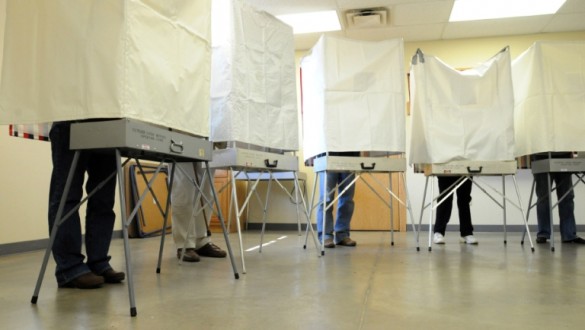 Support for political tolerance – a key indicator of a vibrant democratic political culture – remains strong in many Latin American and Caribbean nations, but in others a move in the opposite direction "represents alarming news," concludes a study by Vanderbilt University's Latin American Public Opinion Project.
According to a recent LAPOP Insights report authored by LAPOP faculty fellow Jonathan Hiskey and associates Mason Moseley and Mariana Rodriguez, from 2006 to 2012 the percentage of citizens who were strongly politically tolerant fell from 38.1 to 33 percent. The nearly 5 percentage-point dip "warrants close attention," Hiskey said.
To gauge the degree of political tolerance, researchers questioned citizens about their willingness to extend throughout the region support for the voting rights for critics of the political system.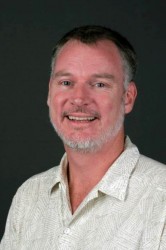 "Critical to the survival of any democracy is that individuals accept the right of their fellow citizens to have an equal voice in the political system, even those they disagree with," said Hiskey, associate professor of political science at Vanderbilt. "With this in mind, when a significant portion of a citizenry opposes the right to vote for anyone who criticizes the system, this is a sign that democracy itself might be in trouble in that country."
The percentage that strongly disapproved of voting rights for critics has inched up from 20.7 to 21.9 percent. Noting that, the report summarized that "even after nearly two decades of democracy, across most countries in the region, one in every five citizens remains strongly opposed to allowing system critics the most basic of democratic rights – the vote."
Danger areas, where democracy may be in peril, include Honduras, Peru and Bolivia, all of which have "strongly tolerant" scores under 20 percent and "strongly intolerant" scores of over 20 percent, suggesting a political culture that has failed to fully embrace a fundamental principle of democracy. Countries with the strongest support for this basic right to vote for all eligible citizens were Uruguay, Argentina, Chile and Brazil. In countries such as Brazil and Nicaragua, tolerance held at around 40 percent through the entire 2006-2012 term measured.
"The countries in the southern cone like Uruguay and Chile appear to be heading toward full democratic consolidation where widespread acceptance of basic democratic rights for everyone is the norm," Hiskey said. "Others – such as Honduras, Peru and Bolivia – appear to be heading in the opposite direction."
LAPOP develops, implements and analyzes the AmericasBarometer public opinion surveys. Since the 1970s, LAPOP has gathered a treasure trove of opinion data containing political perspectives from Latin American and Caribbean citizens. LAPOP data and reports are available to interested researchers at the LAPOP website.