Pain management program enrolling covered faculty and staff
Jan. 16, 2014, 1:59 PM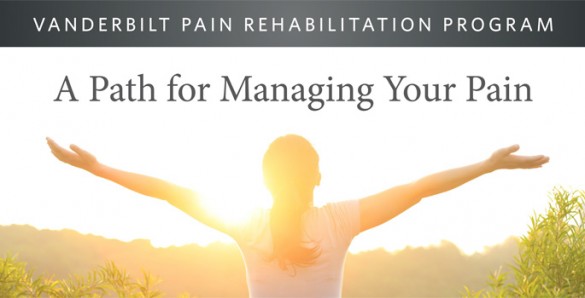 The Vanderbilt Pain and Rehabilitation Program is now enrolling faculty and staff who have insurance coverage through Vanderbilt, including covered dependents, in EMPOWER, an intensive rehabilitation program for people with severe chronic pain who are ready to take back their lives. It gives the patient skills and techniques to deal effectively with pain every day.
EMPOWER can help patients with many conditions, including lower back pain or neck pain, abdominal pain, migraines, fibromyalgia and a variety of other conditions that medicine or procedures have not helped.
Read the Reporter story on EMPOWER.
Call now to enroll for the April 7, 2014 start date, or learn more at (615) 343-7301.