Media Inquiries
Latest Stories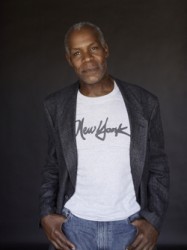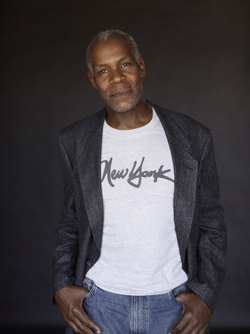 UPDATE: All tickets for the MLK keynote event featuring Danny Glover have been distributed. Those without a ticket may line up in the "no ticket" line at Langford Auditorium prior to the event. Late seating may be available, but admission to Langford Auditorium is not guaranteed.
Overflow audience can watch live video of Glover's talk in Light Hall, Room 208. No ticket is required for the overflow room.
An actor on screen, stage and television for more than 25 years, Danny Glover has also become known for his community activism and philanthropic work. He will headline Vanderbilt University's MLK Day celebration Monday, Jan. 20, at "An Evening with Danny Glover." The theme for Vanderbilt's commemoration is "Do Justice."
The evening will begin at 6:30 p.m. in Langford Auditorium with student performances, including the winners of the university's annual MLK essay contest for middle and high school students reading their winning entries. The event is free and open to the public, but tickets are required. A maximum of four tickets per person may be picked up at Sarratt Box Office in Sarratt Student Center. For ticket availability, call 615-343-3361. Tickets cannot be held or reserved.
A San Francisco native, Glover trained at the Black Actors' Workshop of the American Conservatory Theater. He made his Broadway debut in Athol Fugard's production Master Harold . . . and the Boys, which led to his first leading role in the 1984 film Places in the Heart, which was nominated for the Best Picture Oscar. Glover also starred in two more Best Picture nominees – Witness and The Color Purple. Later he would star with Mel Gibson in the hugely successful Lethal Weapon films.
Glover's activism and philanthropic efforts have focused on economic justice and access to health care and education programs in the United States and Africa. Internationally, Glover has served as a Goodwill Ambassador for the United Nations Development Program from 1998 to 2004, focusing on issues of poverty, disease and economic development in Africa, Latin America and the Caribbean, and currently serves as UNICEF ambassador.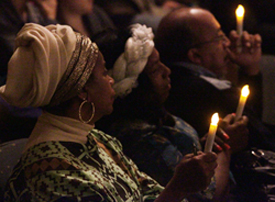 The keynote event featuring Glover is one of a number of activities happening on campus to commemorate the life and legacy of King. A noon luncheon on Friday, Jan. 17, at the Bishop Joseph Johnson Black Cultural Center will bring the campus community together to officially kick off commemoration events. Members of the Vanderbilt community also will participate in a "MLK Weekend of Action" Friday, Jan.17, through Sunday, Jan. 19. Organized by the university's Office of Active Citizenship and Service, Vanderbilt students, faculty and staff are encouraged to participate in projects that address specific community needs. This year's weekend of service also honors the contributions of Nelson Mandela to justice and equality.
On the official MLK holiday on Monday, Jan. 20, Vanderbilt is providing shuttle buses to and from campus for its students who wish to participate in the Nashville MLK Day march. Again this year, Nashville Freedom Rider and former Metro Council member Kwame Lillard will conduct a tour for students of significant sites in the Nashville Civil Rights Movement. Lunchtime symposiums and afternoon teach-ins, including one with Glover, will also be available to the campus community on the holiday.
Following Glover's talk at the keynote event in Langford Auditorium is the university's annual candlelight vigil at 8:10 p.m. and a reception in Light Hall lobby, which adjoins Langford Auditorium.
A full list of Vanderbilt's commemorative events and details can be found on the university's Martin Luther King Jr. Commemorative Series website.