Media Inquiries
Latest Stories
Five Vanderbilt alumni—including the co-founder of an alternative energy company, the co-inventor of a portable exoskeleton that helps paraplegics to walk, the director of luxury accessories for a leading U.S. auction house, a national leader in improving higher education attainability and a jewelry designer to the stars—have been named to Forbes magazine's "30 Under 30." The third annual list recognizes rising stars across the fields of energy, education, entertainment, marketing and more.
Forbes editors and reporters worked with panels of expert judges to choose the brightest stars under the age of 30 in each of 15 categories. "These founders and funders, brand builders and do-gooders aren't waiting for a proper bump up the career ladder," according to the magazine. "Their goals are way bigger—and perfectly suited to the dynamic, entrepreneurial and impatient digital world they grew up in."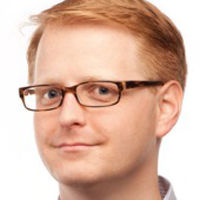 Miles Barr, 29, is the co-founder of Ubiquitous Energy, which creates a transparent coating that converts light into electricity. Barr's invention allows any surface to become an energy producer without impacting its appearance. According to Forbes, "This means one day soon, your smartphone could charge itself with just a little bit of light." Barr received a bachelor of engineering degree from Vanderbilt in 2006.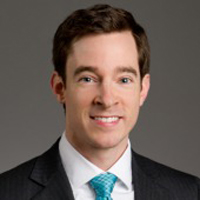 Ryan Farris, 29, co-invented the first lightweight and portable exoskeleton along with Michael Goldfarb, H. Fort Flowers Professor of Mechanical Engineering at Vanderbilt. The pair's Indego is an exoskeleton packed with sensors that allows paraplegics with severe spinal cord injuries to stand up and walk, as well as enhances rehabilitation for people who have suffered a stroke. Farris now works as an engineering manager for the motion control technology company Parker Hannifin, which has licensed the technology and hopes to bring a mass-produced exoskeleton to rehab facilities and then to consumers in the next few years. Farris received a master of science degree in 2009 and a Ph.D. in 2012, both from Vanderbilt.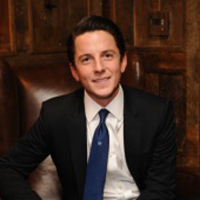 Matthew Rubinger, 25, is director of luxury accessories at Heritage Auctions. Hired out of Vanderbilt three years ago to launch the luxury accessories division at Heritage—the third largest auctioneer of collectibles in the world and the largest based in the United States—Rubinger is now in charge of three sales annually that together brought $9 million to the company last year. He graduated from Vanderbilt with a bachelor of arts degree in 2010.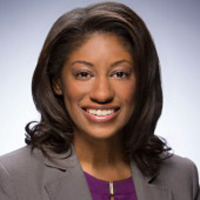 Zakiya Smith, 28, is strategy director at the Lumina Foundation. Following her departure from the White House, where she served as senior adviser for education, Smith joined Lumina in 2013. It is the largest private foundation in the country focused solely on improving higher education attainment, with more than $1 billion in assets. Forbes notes that the financial aid shopping sheet Smith helped design is being used in nearly 2,000 colleges that serve some 8 million undergraduate students. Smith also appeared on last year's "30 Under 30" list. She graduated with a bachelor of science degree from Vanderbilt in 2006.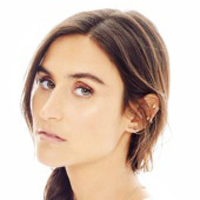 Danielle Snyder, 28, is a jewelry designer and the founder with her sister Jodie, 31, of Dannijo. According to Forbes, the Florida native started making jewelry in middle school using her cardiologist father's medical tools. She also runs a nonprofit foundation that raises money for grassroots projects in Africa—all the packaging Dannijo uses is made by women in Rwanda. The jewelry line features bib necklaces of oxidized metals, stones like turquoise and carnelian, pieces of crystal and vintage glass beads. Fans include single-moniker celebrities such as Oprah, Beyoncé, Madonna and Rihanna, as well as Oscar winner Natalie Portman. Snyder received a bachelor of science degree from Vanderbilt in 2007.
Learn more about the "30 Under 30 on Forbes' website.