Vanderbilt students will travel to Middle East, share ideas on promoting soccer to young women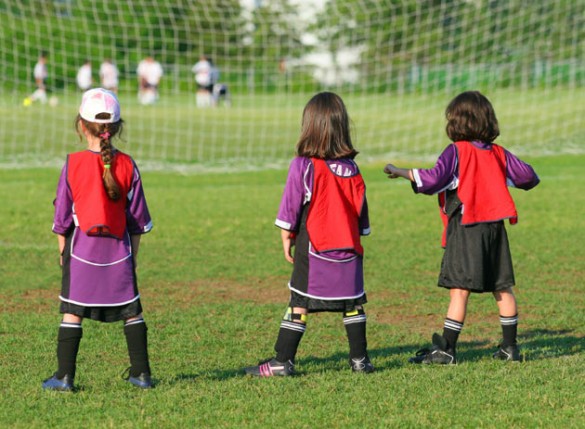 A team of Vanderbilt undergraduate students will travel this week to the State of Qatar in the Middle East to present ideas for promoting soccer among young Qatari women.
The Vanderbilt team is among three finalists in a case competition to create a marketing campaign designed to popularize and grow women's soccer in the oil- and natural gas-rich nation, with the goal of fielding a Qatari women's Olympic team ahead of the country hosting the FIFA World Cup in 2022.
Seniors Taylor Bayles, Julia Buckman, Elle Burnett and Susannah Wherry and sophomore Meryl Stone will travel to Doha, Qatar, Jan. 11-17 to present their plan to the Qatar 2022 World Cup Supreme Committee, the group responsible for bringing the international tournament to Qatar. All are students of Art Johnsen, associate professor of the practice of managerial studies in the College of Arts and Science, who will accompany them.
The Qatar 2022 Women's Soccer Challenge case study is hosted by EdVenture Partners, which teams with businesses and organizations to provide students with learning experiences in marketing. In this case, EdVenture partnered with the Qatari government. The contest was open to university undergraduate and graduate students in the United States and Canada, and teams were limited to five members each. Johnsen said that so many of his managerial studies students wanted to participate in the competition that he drew names at random to determine the Vanderbilt team's five members, all of whom happen to be women.
"[lquote]I'm in awe of the drive and commitment made by each member of this team," said Johnsen[/lquote], who noted that all work done on the project was extracurricular. "We had to meet in the evenings with everything else that they had going on. We'd often work until 11 p.m. or so. I'd go home and they'd go to write a paper, do homework or study. This effort is why they earned a trip to Qatar."
Teams participating in the challenge were tasked with examining current strategies being used to popularize, market and grow women's soccer in North America, then tailoring those strategies to be effective among Qatari girls ages 6-17 and their parents. The marketing plans needed to contain both short-term strategies for rapidly popularizing soccer among young women ahead of the 2022 World Cup, as well as longer-term strategies for creating an infrastructure to identify and develop talent for Qatar's women's soccer leagues.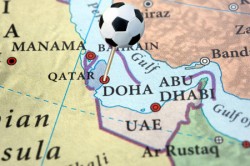 Located on the Persian Gulf, Qatar is among the wealthiest nations in the world. Football (better known as soccer in the United States) is the most popular sport, though historically and culturally, women seldom play it.
Like many affluent, developed nations, Qatar also is battling obesity as a looming health crisis among its citizens. As part of the Q22 effort, Qatar wants to develop a Little League-type infrastructure to encourage young women to become active in playing the sport.
Thirty teams participated in the Qatar 2022 Women's Soccer Challenge, with the top three winning an all-expense-paid trip to Qatar to present their ideas. In addition to Vanderbilt, teams from Syracuse University and the University of Oregon will present to the Q2022 Supreme Committee on Jan. 16. The first-place team will be awarded $5,000, the second-place team $3,000, and the third-place team $1,000.
The Vanderbilt team will return to the United States Jan. 17.