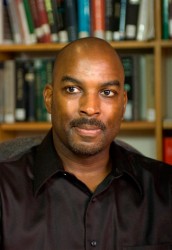 Author and Harvard University professor Kenneth W. Mack will deliver the 2014 Martin Luther King Jr. Lecture on Jan. 23 at Vanderbilt Law School.
Mack will speak from noon to 1 p.m. in the Renaissance Room of the law school in a lecture open to the public. Lunch will be provided.
Mack will speak on "The Creation of the Civil Rights Lawyer," also the title of his 2013 book about the careers of groundbreaking attorneys including Thurgood Marshall, Loren Miller and Pauli Murray.
Mack, the inaugural Lawrence Biele Professor of Law at Harvard University, began his career as an electrical engineer before turning to law and history. He clerked for U.S. District Court Judge Robert L. Carter of the Southern District of New York and practiced law in Washington, D.C., before joining the faculty at Harvard.
Mack is co-editor of The New Black: What Has Changed – And What Has Not – Race in America.