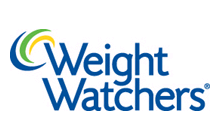 A new 10-week session of Weight Watchers at Work starts Wednesday, Jan. 8, at the Student Life Center.
The difference between "at work" meetings and traditional Weight Watchers meetings is that all costs are paid in sessions. This means that everything is paid at the time of joining. The cost includes all meetings for the session and your materials. You can join at any time and the cost will be pro-rated for the number of weeks left in the session. A meeting typically lasts 45 minutes to one hour and includes a weigh-in and meeting topic.
This group meets at 11 a.m. in Meeting Room 3 on the lower level of the Student Life Center.
10-week session price
New member – $125

Continuing member – $120
Lifetime member – $110
Monthly pass – $49
A Weight Watchers monthly pass makes it easier to commit to your weight-loss success and gives you a great value.
With the monthly pass you get:
Unlimited meetings each month;

Free e-Tools, or Internet weight-loss companions.
Free registration for new members.
The lowest price per week.
How does it work?
Buy your monthly pass in the meeting room.

Show your monthly pass at your meeting to sign in.
You will get a new card in the mail each month.
You will be charged on your credit card each month until you cancel, so there's no need to make a payment when you attend a meeting.
Use e-Tools to stay on track in between meetings.
Payment can be made in cash or by check, VISA or Master Card.
Health Plus supports employees as they work toward reaching a healthy weight. Health Plus offers full-time faculty and staff a Vanderbilt Weight Watchers at Work credit of $25 once per year for participating in a series.
Four different groups meet at Vanderbilt. If the Student Life Center location is inconvenient, we can find another Vanderbilt location that will work for you.
Please contact Stephanie DeLuca if you have any questions about this group, or visit www.weightwatchers.com for program information.