Emerging playwright now in residence at Vanderbilt
by
Ann Marie Deer Owens
Jan. 2, 2014, 10:37 AM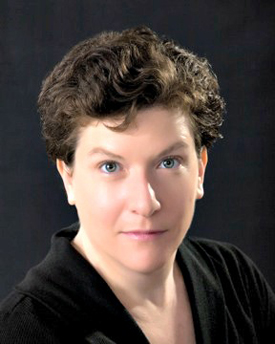 Sheri Wilner, an emerging playwright whose work has been performed all over the United States, will spend the spring semester as the Fred Coe Playwright-in-Residence at Vanderbilt University.
Wilner's residency is housed within the Department of Theatre, where she will teach a playwriting course for undergraduates. She also will work with students to create an original play to be staged April 18 and 19 as part of Vanderbilt's Festival of New Works.
The residency was made possible by the endowed Fred Coe Artist-in-Residence Fund set up by the alumnus and Academy Award winner Delbert Mann, who served on the Vanderbilt Board of Trust.
"We are delighted to have Sheri Wilner spending the semester with us," said Leah Lowe, associate professor of theatre and department chair. "Her residency offers students and faculty an exciting opportunity to learn from an expert. I look forward to seeing the work that our students will create with her guidance."
Wilner is a two-time recipient of the prestigious Heideman Award from the Actors Theatre of Louisville. She was honored for Labor Day, which premiered at the 1999 Humana Festival and for Bake Off, which premiered at the 2002 Humana Festival. Bake Off, was praised by The New York Times for being a "barbed, witty, thoughtful, giggle and snort-inducing satire on gender roles…"
Her play Kingdom City will be produced by the La Jolla Playhouse during its 2014-2015 season. Other plays by Wilner include Father Joy, Hunger, The End, A Tall Order, Equilibrium, Relative Strangers, and Little Death of a Salesman.
Her work has been published in more than a dozen anthologies. Playscripts.com has published 12 of her one-act plays, which have received more than 200 productions in the United States and around the world.
"I'm so grateful for the honor and privilege of being the Fred Coe Playwright-in-Residence at Vanderbilt and cannot wait to begin working, creating and collaborating with the students and faculty at such a vibrant and prestigious university," Wilner said. "I look forward to all of the wonderful material the students will create, and I'm certain their writing will inspire my own."
Wilner earned her MFA in Playwriting from Columbia University, where she was named assistant to Andrei Serban. She served as a theatrical adviser on his productions of Cymbeline in Central Park and Hamlet at the New York Shakespeare Festival, among others.
Wilner is also an established playwriting teacher who recently completed a visiting assistant professorship at Florida State University's MFA Dramatic Writing Program in Tallahassee. She has taught numerous classes at the Primary Stages Einhorn School of Performing Arts.
More information on Wilner's public events while at Vanderbilt will be announced later.