Media Inquiries
Latest Stories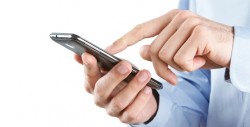 Vanderbilt University Medical Center wireless device users may experience a service disruption on Monday, Dec. 16, if they have not moved to the vuNet Wireless Network.
On Dec. 16, VUIT will decommission the PatientCare1 wireless network. Users are urged to move their wireless devices—including iPhones, iPads, laptops, desktops, Android phones, printers, etc.—from PatientCare1 to vuNet as soon as possible. VuNet is the new secure SSID available for Vanderbilt-authenticated wireless users.
Most devices will easily migrate to vuNet. However, devices that only support WEP authentication will need to migrate to the vuLegacy wireless SSID. To request access to vuLegacy, submit a Pegasus ticket at https://pegasus.mc.vanderbilt.edu/NewRequest.aspx?id=187 with the title "Request vuDevice/vuLegacy Access."
Directions for configuring many common devices can be found here:
https://ncs.mc.vanderbilt.edu/NCSBlackCMS/UI/CMS/CMS.aspx?PageID=1156
Log in using your VUnetID and ePassword

Click "I'm a student, staff or faculty of VUMC"
Click "Help me connect my device to vuNet"
Select your device's operating system for instructions.
If you require additional assistance configuring your device, contact your departmental LAN manager or the VUIT Help Desk at 3-HELP (343-4357).
Contact: Chris Marshall, (615) 343-2157
chris.marshall@vanderbilt.edu