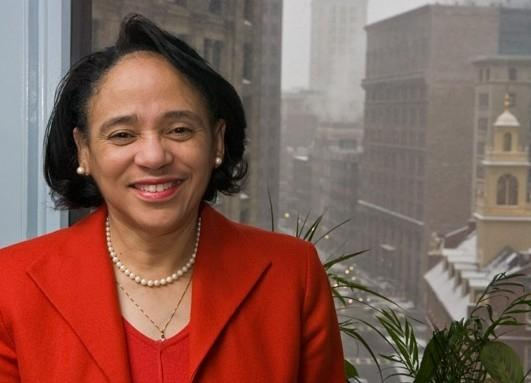 by Jane Sevier
NASHVILLE, TN—Vanderbilt University's Peabody College of education and human development has named Carol R. Johnson, former superintendent of Boston Public Schools, a visiting professor in its Department of Leadership, Policy and Organizations beginning in January 2014. During her career as an educational leader, Johnson has focused on improving lowest-performing schools, increasing graduation rates, expanding access to quality education, encouraging professional development for teachers and school staff members and promoting learning in the arts.
"Educational leadership programs at Vanderbilt are distinguished by their emphasis on relevance, practice-based curricula and preparation for management at the highest organizational levels," said Camilla P. Benbow, Patricia and Rodes Hart Dean of Education and Human Development at Peabody. "Carol Johnson brings a wealth of experience with large urban districts and school reform to the Vanderbilt classroom. Both students and our faculty will benefit from her insights."
Johnson will teach a seminar on diverse learners to students enrolled in Peabody's Ed.D. program in educational leadership and policy.
"Peabody has an international reputation for excellence in educational research," Johnson said. "I'm delighted to join a stellar team who contribute so much to preparing future teachers, educational leaders, and scholars."
In Boston, Johnson served on then-Mayor Thomas Menino's cabinet, overseeing the largest school district in the state. Under her guidance, the district focused on closing achievement and access gaps, as well as on ensuring all students graduated prepared for college and career success. During her 2007-13 tenure, Boston Public Schools had its lowest dropout rate in more than two decades. She created new in-district charter schools and innovation schools and established a district-charter school compact to share learning across the city.
Her administration also partnered with Boston School Children's Consortium, a collaboration among public, private, charter and parochial schools. As superintendent, Johnson augmented weekly arts and music experiences and established an arts expansion initiative, securing millions of dollars in private support. She also increased opportunities for extended learning, advanced placement courses, robotics, debate league, mock trial and athletics.
Johnson has extensive experience in public education as a teacher, principal and district administrator. Before assuming leadership of Boston schools, she led districts in Memphis (2003-07) and Minneapolis (1997-2003). She began her career as an elementary school teacher in Minneapolis and Washington, D.C., public schools. She went on to become a school principal in Minneapolis and later was assistant superintendent for curriculum and instruction.
In 2012, Johnson received the Richard R. Green Award, presented by the Council of Great City Schools, the nation's highest honor for urban education leadership. Among her other honors, she also has been named Minnesota Superintendent of the Year, was recognized by the Tennessee Parent Teachers' Association, was named Communicator of the Year by the Memphis Chapter of the Public Relations Society of America and received the National Alliance of Black School Educators Superintendent of the Year Award.
Johnson earned a bachelor's degree in elementary education from Fisk University in Nashville and master's and doctorate degrees from the University of Minnesota. She also has been awarded honorary doctorates from Rhodes College and Lemoyne-Owen College in Memphis and from Simmons College in Boston.