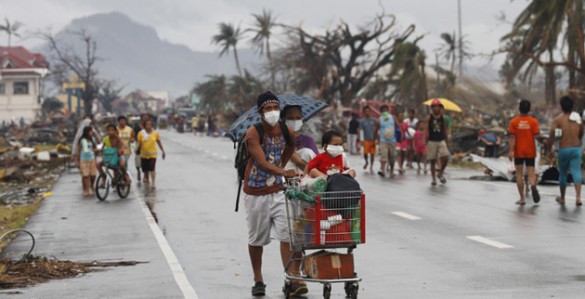 As the people of the Philippines continue the long process of recovery from the devastation wrought by Typhoon Haiyan, the Vanderbilt community is reaching out to those who may have been affected by the disaster.
International Student and Scholar Services has contacted and offered support to the handful of Vanderbilt students from the Philippines, who report their family members are safe. Members of the Vanderbilt community may contact ISSS for assistance at (615) 322-2753.
Students needing assistance may always contact the Office of the Dean of Students at (615) 322-6400 or deanofstudents@vanderbilt.edu. Students as well as Vanderbilt staff may contact the Psychological and Counseling Center at (615) 322-2571 and the Office of Religious Life at (615) 322-2457 to speak with someone about the disaster.
Haiyan, a super typhoon with strength equivalent to a Category 5 hurricane, first struck land in the Philippines Nov. 7. With sustained winds of 195 miles per hour, it is believed to be the strongest tropical cyclone to make landfall on record. To date, it is the second-deadliest Philippine typhoon on record, killing more than 4,000 people with the number expected to rise. According to United Nations officials, about 11 million people have been affected and many have been left homeless.
In the direct aftermath of a disaster, one of the most effective methods of assistance is financial support. Students representing a variety of campus organizations will staff a table on the Rand Wall the week of Nov. 18 to collect donations for relief efforts.
Vanderbilt's Office of Active Citizenship and Service also lists a number of international relief organizations and other resources for those who wish to help. For more information, contact OACS at (615) 343-7878.