Peabody, Vanderbilt featured on 'Jeopardy!'
by
Kara Furlong
Nov. 13, 2013, 2:25 PM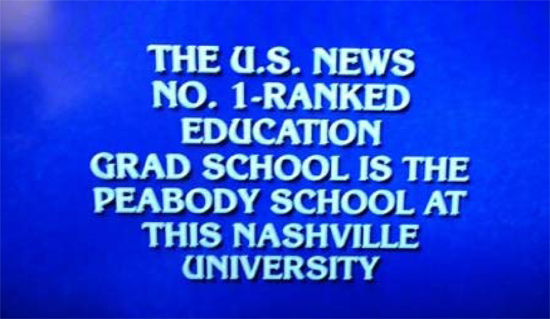 Vanderbilt's Peabody College of education and human development made its way into an episode of Jeopardy! airing Tuesday, Nov. 12.
The clue presented to contestants was as follows: "The U.S. News No. 1-ranked education grad school is the Peabody School at this Nashville university." The correct corresponding response was—of course—"What is Vanderbilt University?"
The clue appeared in a category themed "Teaching Teachers." The Nov. 12 episode was part of the Jeopardy! Teachers Tournament, airing nightly through Nov. 22.