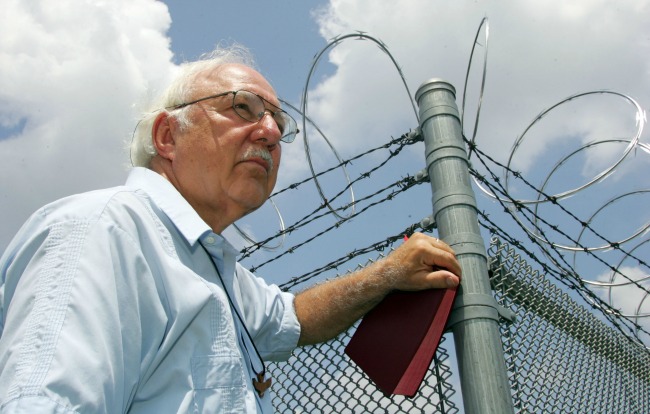 The Rev. Donald Beisswenger, a retired Vanderbilt Divinity School professor known for his civil rights advocacy and deep concern for others, has been awarded the William Sloane Coffin Award for Peace and Justice.
Beisswenger, a professor of church and community, emeritus, recently received the honor from Yale University, his alma mater. The Coffin award is given in honor of the life and ministry of William Sloan Coffin, a former Yale chaplain and one of the 20th century's most significant religious leaders.
Beisswenger, who joined the Vanderbilt faculty in 1968, earned a master of divinity from Yale in 1957. He served congregations and ministries in Arkansas, Ohio, Illinois, Georgia and Tennessee. At Vanderbilt, he played an important role in the field education of future ministers who would serve the homeless, the poor and other under-resourced populations. He is a previous Cole Lecturer.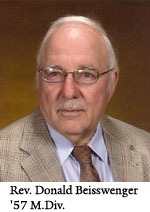 Beisswenger wrote Locked Up: Letters and Papers of a Prisoner of Conscience, about his six months of incarceration after an act of civil disobedience at the School of the Americas, located at Fort Benning, Ga. Beisswenger, who was imprisoned at age 73, had been studying conditions in Latin America and opposed U.S. involvement in training military units of other nations.
"As a self-described post-Holocaust Christian, Don's witness is shaped by the powerful blend of pastoral presence and prophetic protest," said Emilie M. Townes, dean of Vanderbilt Divinity School and E. Rhodes and Leona B. Carpenter Professor of Womanist Ethics and Society. "He continues to work with homeless people and to stop funding for the military training school near Columbus, Ga."
Among his many accomplishments was his leadership in starting "Tying Nashville Together," a vital ministry of churches, synagogues, businesses and neighborhood associations that brings people together to improve the community.
"Don's profound influence in the Divinity School's field education program from 1968 to 1996 was shaped by his belief that students must connect their religious faith with personal and social existence," Townes said. "[lquote]His life of faith-filled protest continues to be a model of hope for ongoing generations of faculty and students."[/lquote]
The Coffin award is given to an individual who shares Coffin's passionate and prophetic witness, a courageous devotion to the dignity and worth of all persons, and who has made a notable contribution to the work of peace and reconciliation.