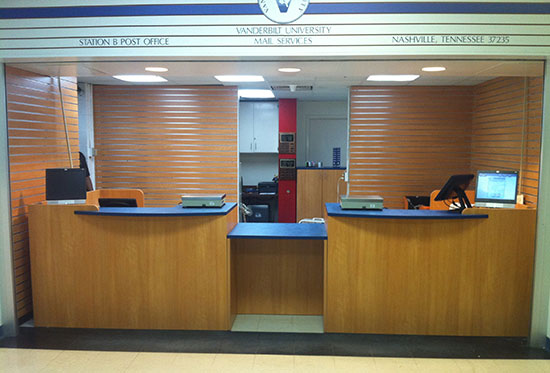 Vanderbilt's Station B post office is ready to assist with your holiday shipping and mailing needs.
Station B has holiday stamps including "Holy Family," "Poinsettia" and "Virgin and Child."
The shipping deadlines for delivery of domestic mail by Dec. 25 range from Dec. 14 for Standard Post to Dec. 23 for Priority Mail Express. Please contact Station B at 322-2934 for other mailing deadlines, including military and international mail.
Station B is open Monday–Friday from 8 a.m. to 4 p.m. The post office will be closed Nov. 28–29 and Dec. 24–25.
Contact: Station B, (615) 322-2934