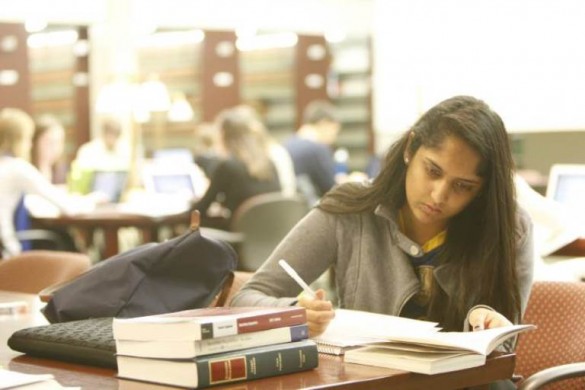 The method most law schools use to select the tenure-track faculty they hire each year prevents them from changing with the times, according to a study led by a Vanderbilt University Law School professor.
"Law schools are in crisis, as The New York Times, Wall Street Journal and other media now routinely remind us," writes Vanderbilt University Law School professor Tracey E. George and co-author Toronto law professor Albert H. Yoon in "The Labor Market for New Law Professors," a forthcoming article to be published by the Journal of Empirical Legal Studies.
"Faced with shrinking classes and decreasing tuition revenue, law deans are talking about cutting faculty and freezing salaries. … Any plan for addressing the costs of legal education and the future of law schools must look at how we have hired law faculty."
According to the groundbreaking study by George and Yoon, [lquote]after all the hoops are jumped through and interviews conducted, law school faculty committees end up hiring the job candidates that most resemble themselves.[/lquote]
"Nearly all new hires in our study attended a small set of schools which are more likely to emphasize theory over practice," write George and Yoon. "Missing from those experiences is substantial time outside of a law school.
"The lack of real-world experience affects the capacity of new hires to teach skills courses and to assist students making the transitions to those real-world jobs."
George, who holds the Charles B. Cox III and Lucy D. Cox Family Chair in Law and Liberty at Vanderbilt Law School, and Yoon surveyed candidates in the 2007-2008 legal academic labor market four times, starting with the candidates' screening interviews with law schools in October 2007.
"Every year in the United States, approximately a thousand people apply to become a tenure-track law professor," George and Yoon write. "Yet, in a typical year only one in seven applicants will join the tenure-track faculty at one of the roughly 200 accredited law schools. And, the number of hires is likely to decline, at least in the short term, because law schools face revenue shortfalls due to shrinking class sizes."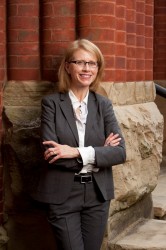 But aren't there any efforts to hire women and minorities, or just lawyers with a more diverse background than an elite law school education and a judicial clerkship?
"Yes," say George and Yoon, but only to a point.
"In the early stages of a job search, law schools are willing to consider candidates who do not possess the traditional credentials," they write. "As law schools narrow their searches, they shift the focus of their recruitment efforts on candidates who possess these traditional high-status credentials."
Women and non-white candidates do get invited back for more call-back interviews during the intermediate stage of the process, according to the survey. But that advantage doesn't hold when it comes down to getting hired.
The biggest factor after candidates have passed the initial screening interviews is a simple question: "Where did you go to law school?"
"Top 50 law schools hire almost solely from other top 50 schools, and all law schools typically hire their faculty from schools ranked higher than them," say George and Yoon. And, nearly half of new professors hired in 2008 graduated from only three law schools: Yale, Harvard, and Stanford.