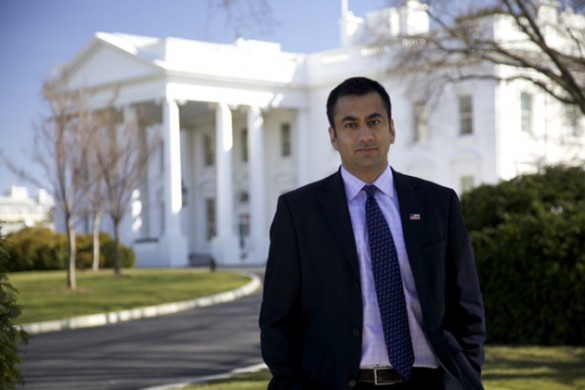 Kal Penn, actor and former associate director of the White House Office of Public Engagement, will speak at Vanderbilt University's Langford Auditorium Wednesday, Nov. 20. The event will begin at 7:30 p.m. and is sponsored by the Vanderbilt University Speakers Committee.
Tickets are available now at the Sarratt Student Center box office and all Ticketmaster outlets. Tickets are free for Vanderbilt students and staff, and $10 for the general public.
Called "the world's most famous Indian actor" by New York Magazine, Penn is best known for his starring roles in the television series House and 24 and the Harold and Kumar film series. Penn also gained critical acclaim for his leading role in Mira Nair's film version of The Namesake.
In 2009, Penn put his acting career on hold to join the Obama administration as associate director of the White House Office of Public Engagement, where he focused on work related to Don't Ask, Don't Tell, increasing student financial aid and bringing American servicemen and women back from Iraq.
Penn returned to television in 2011 on the CBS sitcom How I Met Your Mother but remained active in politics in 2012 as a national co-chair of President Obama's re-election campaign. He spoke at the 2012 Democratic National Convention regarding Obama's commitment to young voters and hosted the campaign's Web coverage of the convention.
Penn has taught two courses at the University of Pennsylvania—on Asian Americans in pop culture and on the history of teen movies.
Contact: Bridgette Kohnhorst, (615) 322-2471
bridgette.k.kohnhorst@vanderbilt.edu