Joe Scarborough, Mika Brzezinski, Jon Meacham and Chancellor Nicholas S. Zeppos will appear Dec. 2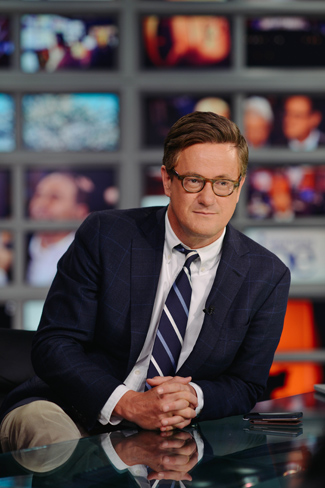 Joe Scarborough—a former Republican congressman and the host of MSNBC's Morning Joe—and co-host Mika Brzezinski will share a nuanced examination of the unexpected rise and what Scarborough describes as the "self-inflicted fall" of the Republican Party during a Dec. 2 Chancellor's Lecture Series event at Vanderbilt University.
Scarborough and Brzezinski will be joined by Vanderbilt Distinguished Visiting Professor Jon Meacham, who is teaching an undergraduate political science course this semester on the fate of the Republican Party, and Chancellor Nicholas S. Zeppos for a conversation about the future of the Republican Party from 5:30 to 6:30 p.m. at Langford Auditorium on the Vanderbilt campus. A reception and signing of Scarborough's latest book, The Right Path: From Ike to Reagan, How Republicans Once Mastered Politics—and Can Again, will precede the lecture from 4:30 to 5:30 p.m. in the Langford lobby. Both events are free and open to the public, with seating to the lecture limited and available on a first-come, first-seated basis.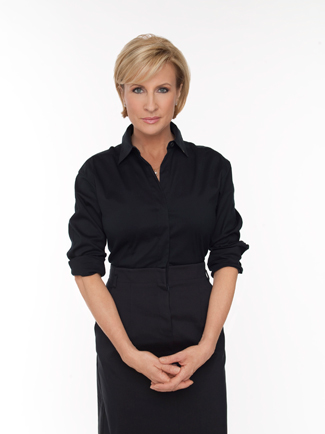 In The Right Path, Scarborough looks back on a time when Republicans dominated American public life. Reflecting on the conservative but pragmatic leadership of presidents Dwight Eisenhower and Ronald Reagan, he presents an illuminating analysis of conservatism and the way forward for the Grand Old Party.
"Joe Scarborough's lively, provocative and instructive history of the modern Republican Party will stir up the GOP—which is exactly what he has in mind," writes Tom Brokaw in his review of the book. "As the Grand Old Party searches for a path to victory, Joe offers some important lessons to be learned."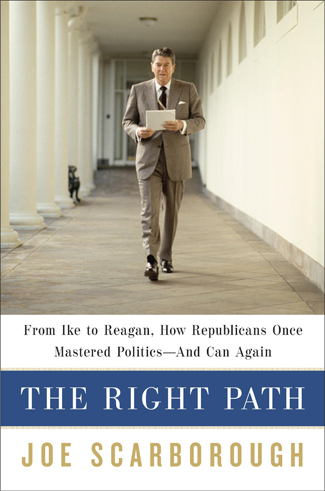 Since 2007, Scarborough and Brzezinski have co-hosted MSNBC's weekday morning talk show Morning Joe along with television journalist and Vanderbilt alumnus Willie Geist. Before that, Scarborough hosted the nighttime MSNBC program Scarborough Country. From 1995 to 2001, he served in the United States House of Representatives from the first district of Florida.
Parking for the Dec. 2 event will be available in the 25th Avenue Garage, located near the intersection of 25th and Highland avenues. Please use the 25th Avenue entrance and park on the rooftop level. Free round-trip shuttle service will be available from the bus shelter on Highland Avenue just outside the garage to Langford Auditorium.
The Vanderbilt Chancellor's Lecture Series strives to connect the university and the Nashville community with intellectuals who are shaping our world. For more information about the series, visit vanderbilt.edu/chancellor/lecture-series, email cls@vanderbilt.edu, call (615) 322-0885 or follow on Twitter @VUCLS.