Expert: Strategic role for IT would have helped avoid health care website troubles
by
Jennifer Johnston
Nov. 1, 2013, 11:04 AM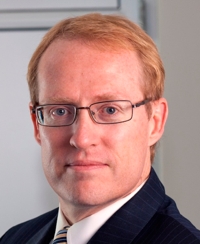 With problems continuing to emerge in the rollout of the health care website, it has become apparent that government leaders did not properly recognize the strategic role of IT in defining and implementing policy, according to Douglas C. Schmidt, a professor of computer science at Vanderbilt University.
Schmidt, who has worked with open-source software since 1986, says proper vetting of IT concerns in the rollout was "clearly lacking."
The long-term policy implications point to the need to invest in research and development and workforce education on software assurance and testing, he said.
The latter is underscored by the recent Toyota lawsuit for unintended acceleration purportedly caused by software glitches in the embedded systems. While the health care website woes and Toyota's acceleration problems might seem unrelated initially, they are all-too-common examples of the complexities inherent in many types of mission- and safety-critical systems that are software reliant, explained Schmidt. For 15 years, Vanderbilt's Institute for Software Integrated Systems (ISIS), where Schmidt is a senior researcher, has been creating tools for modeling, building and testing software-integrated systems.
Since 2010, Schmidt has been a member of the U.S. Air Force Scientific Advisory Board and also serves on the U.S. Navy's Open Systems Architecture initiative. Schmidt previously led the national research and development effort on middleware for distributed real-time and embedded (DRE) systems for the Defense Advanced Research Projects Agency. He also co-chaired the Software Design and Productivity (SDP) Coordinating Group of the government's multi-agency Networking and Information Technology Research and Development (NITRD) Program, which helped to formulate the national multi-agency software research agenda.
Schmidt has published 10 books and more than 500 technical papers. Here are two articles by Schmidt on open-source methods and tools:
Learn more about the Institute for Software Integrated Systems (ISIS).