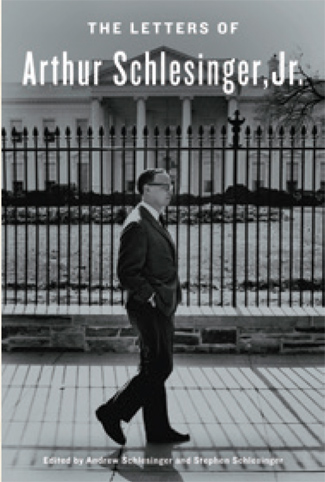 Pulitzer Prize-winning historian and Vanderbilt Distinguished Visiting Professor Jon Meacham will join Stephen and Andrew Schlesinger to discuss the legacy of their father, the late presidential historian Arthur Schlesinger Jr., during a media availability from 3:30 to 4 p.m. Nov. 5 at Vanderbilt's Blair School of Music. The appearance coincides with the publication of The Letters of Arthur Schlesinger Jr., released Oct. 29.
An adviser to presidents and a two-time Pulitzer Prize winner, Schlesinger, who died in 2007 at age 89, was an inveterate letter writer. The Letters of Arthur Schlesinger Jr. reveals his unvarnished views on the great issues and personalities of his time, including correspondence with iconic American statesmen Harry Truman, John and Robert Kennedy and Bill Clinton; letters to friends such as Eleanor Roosevelt, Gore Vidal and Jacqueline Kennedy; and exchanges with unlikely pen pals Groucho Marx, Sammy Davis Jr. and others.
Meacham, the Schlesingers and television newsman Tom Brokaw will appear at a free Chancellor's Lecture Series event later that evening from 5:30 to 6:30 p.m. at the Blair School's Ingram Hall. Media may record only the first three minutes of this event for b-roll purposes.
WHAT: Jon Meacham and Stephen and Andrew Schlesinger discuss the legacy of presidential historian Arthur Schlesinger Jr.
WHEN: Tuesday, Nov. 5, 3:30–4 p.m.
WHERE: Blair School of Music, 2400 Blakemore Ave., Nashville, 37212
Parking is available in the West Garage, directly across from the Blair School on Children's Way.