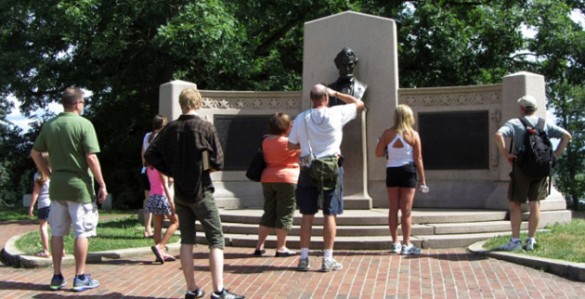 Pulitzer Prize-winning journalist David Maraniss and First Amendment Center founder John Seigenthaler will lead a conversation about the Gettysburg Address to mark its 150th anniversary.
The event will be held at Vanderbilt University's First Amendment Center at 4:45 p.m. Tuesday, Nov. 19. It is free and open to the public.
The Gettysburg Address, delivered Nov. 19, 1863, by President Abraham Lincoln at the dedication of the Soldiers' National Cemetery in Gettysburg, Pa., lasted just over two minutes and framed the Civil War as a struggle for the principle of human equality.
Four panelists will discuss the document with Maraniss and Seigenthaler:
Sponsors of the event are The Center for the Study of Democratic Institutions at Vanderbilt, The First Amendment Center, Communications Studies and the Vanderbilt Speaker's Committee.