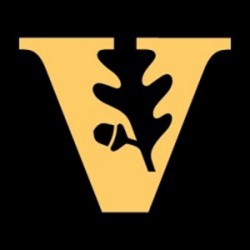 On Oct. 16 at approximately 1 a.m., a Vanderbilt student was walking on 19th Avenue South near Edgehill Avenue when two black males approached him. Each pointed a handgun at him and instructed him to get on the ground. The student was then pushed to the ground. The gunmen took the student's backpack and laptop. The suspects then ran north on 19th Avenue South away from campus.
Description: The suspects are described as black males, approximately 20 years of age. Both suspects were 5'10" to 5'11" and approximately 160–170 pounds. The first suspect was wearing a dark-colored hoodie sweatshirt with a large Under Amour logo on the front and long pants. The second suspect was wearing a dark-colored hoodie and dark short pants. The suspects were last seen running north on 19th Avenue South toward Grand Avenue away from campus.
If you have information about this or a similar incident, please call the Vanderbilt University Police Department at (615) 322-2745.
Risk Reduction Tips
Scan the area before you exit or approach your vehicle or building and while you proceed between sites.

Avoid isolated or dark areas.
Report any suspicious persons to VUPD. Be prepared to describe the person as best as you can.
Watch out for each other. If you see someone who looks like they do not belong in the building or area, contact VUPD immediately.
Report suspicious persons, vehicles or activities immediately. In an emergency, dial 911 or use a blue light phone. From a cell phone, dial (615) 421-1911.
Contact: Vanderbilt University Police Department, (615) 322-2745