Dear Vanderbilt community,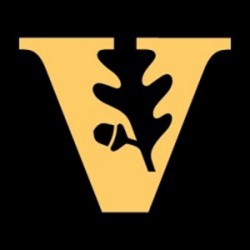 As we are in the midst of another busy autumn on campus, I want to take this opportunity to update you on the very important work that has been taking place to enhance the safety of children with whom we interact.
Vanderbilt's mission centers on the principle of community. We believe that each member of our university community plays a valuable role in defining who we are and what we do. Children are very special members of our community, whether they are here to receive medical care in a clinic or hospital, early childhood education in one of our child care centers, recreational care through Camp Vandy, or academic instruction through one of the many programs that Vanderbilt offers. They deserve and require our dedicated oversight and protection. This is why we have devoted substantial efforts to ensuring the protection of minors on our campus.
Since I communicated with you on this topic last year, our Oversight and Compliance Committee on the Protection of Children, led by Vice Provost for Faculty Tim McNamara and Associate Vice Chancellor for Health Affairs David Raiford, has finalized a policy addressing the protection of minors. The key components of this policy include program registration, background clearance for all personnel, mandatory training, dissemination of best practices in Vanderbilt programs and activities, publication of internal and external mandatory reporting requirements for child abuse, and appropriate follow up of reported events. The policy may be found on the departmental websites for Risk and Insurance Management and Human Resource Services.
More information regarding program registration and reporting abuse may be found on the Risk and Insurance Management website.
In addition, a director for the protection of minors was hired in June 2013. Dawn Riddle works in the Office of Risk and Insurance Management, and she and her office have begun working with many of you to ensure compliance with the policy. She can be reached at 936-0660 or protectionofminors@vanderbilt.edu.
Finally, I want to remind you that Tennessee law requires every person to make a report when they suspect sexual or physical abuse of a minor or neglect of a minor. Failure to report is a Class A misdemeanor. The required report may be made to the State of Tennessee Child Abuse Hotline at l-877-237-0004, online, or to a Tennessee sheriff's office or police department, including VUPD at (615) 322-2745. If the situation is a life-threatening emergency, contact 911.
In addition, every member of the university community has a further obligation to report known or suspected abuse or neglect of a minor on campus or in a Vanderbilt program immediately to Vanderbilt University. You may contact the director of Minors Programs in the Office of Risk and Insurance Management at (615) 936-0660. Alternatively, known or suspected abuse or neglect of a minor on campus or in a Vanderbilt program may be reported to the university and medical center hotline at 1-866-783-2287, or to this website.
Sincerely,
Nicholas S. Zeppos
Chancellor