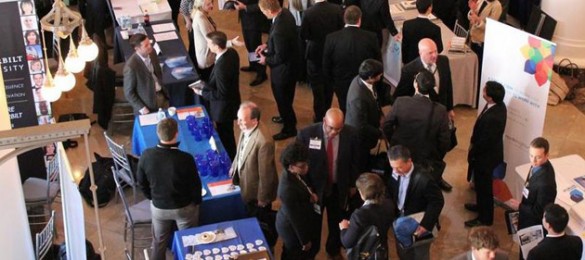 Vanderbilt University's Owen Graduate School of Management will host distinguished speakers as well as health care professionals, students and recruiters at its sixth annual Health Care Conference and Career Fair Oct. 25. This year's conference will focus on industry developments that are transforming health care.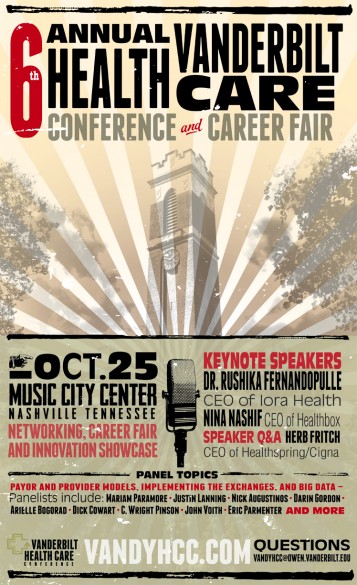 Keynote speakers include Rushika Fernandopulle, co-founder and CEO of Iora Health, a health care services firm whose mission is to build a radically new model of primary care; and Nina Nashif, the founder and CEO of Healthbox, a health care entrepreneurship and management firm. The conference will include multiple breakout sessions, a recruiting fair with more than 20 companies and a networking reception.
Owen School Dean Eric Johnson noted that the annual Health Care Conference is rapidly becoming one of the school's signature events. "This event gives students unique exposure to globally recognized health care executives," he said. "It also allows them to work closely with Vanderbilt faculty and staff from across the university who are involved with Owen's health care management programs."
Health care professionals, recruiters and graduate students are invited to attend the event to be held at the Music City Center in downtown Nashville. Registration for students is $55; for professionals $175; and for Vanderbilt alumni $120. More information and registration details are available at http://vandyhcc.com/, and questions may be directed to vandyhcc@owen.vanderbilt.edu.