Media Inquiries
Latest Stories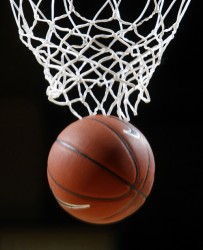 All Vanderbilt staff and faculty are invited to join the Commodore men's and women's basketball teams for a free picnic from 11 a.m. to 1 p.m. Friday, Nov. 1, in the Practice Gym at Memorial Gym. Staff and faculty will enjoy a free lunch while getting a chance to meet head coaches Kevin Stallings and Melanie Balcomb as well as team members from both squads.
In addition to lunch, employees will get a chance to pick up the latest basketball posters and schedule cards and have their photo taken with the Vanderbilt cheerleaders and Vanderbilt mascot Mr. C. All employees who attend the picnic will also receive up to four free tickets to the women's basketball game Nov. 2 against North Alabama.
Discounted employee season tickets are now available for both men's and women's games and can be purchased at McGugin Center or by calling the Vanderbilt Ticket Office at 322-4653.
Contact: Alexis Henderson, (615) 343-4198
alexis.m.henderson@Vanderbilt.Edu