Conversations/Conversas, a collaborative project platform initiated by Vanderbilt's Department of Art and the School of Visual Art and Communications at the University of São Paulo (USP), is creating artistic connections with Brazil. The goal of the project is to reflect on the legacy of modernist architecture, the future of urban imagination, and sustainability.
Project participants include Vanderbilt faculty members Beth Conklin, Mark Hosford, Vesna Pavlović, David C. Wood and Mel Ziegler, as well as USP faculty members Martin Grossmann, Mario Ramiro and Ana Maria Tavares.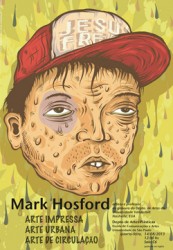 Since 2010, the initiative has garnered support from the Vanderbilt International Office exploratory and development grants; the Curb Center for Art, Enterprise and Public Policy; Vanderbilt's Center for Latin American Studies; the University of São Paulo; and the Margaret Stonewall Wooldridge Hamblet funds at Vanderbilt.
Participants engage in artistic exploration, conduct scholarly research and teach students with hands-on workshops and collaborations both in Nashville and São Paulo.  The project continues to grow and contributes to Vanderbilt's international presence.
In August, Hosford, associate professor of art, made his first visit to São Paulo, where he divided his time between visiting museums and galleries and researching the city's vibrant art and culture. He took a particular interest in São Paulo's graffiti, street art and murals and visited Batman Alley, a street covered in large-scale artworks. Hosford also delivered a public lecture on his art at the University of São Paulo titled "Arte Impressa, Arte Urbana, Arte de Circulação" ("Printed Art, Urban Art, Art of Movement").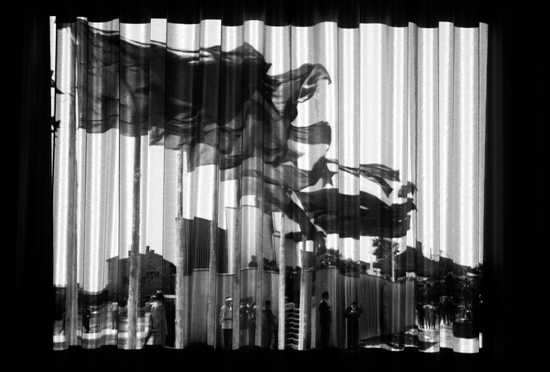 On Oct. 1, Pavlović, assistant professor of art, presented her photographic project "Iconography of Spectacle" at the Arquivo Vivo (Alive Archive) exhibition at the Paço das Artes, São Paulo. The exhibition, supported by the São Paulo state secretary for culture and curated by Paço das Artes' director Priscila Arantes, presents the work of 21 international artists dealing with archive material and issues pertinent to the field. Pavlović's project is based on research she conducted at the Museum of Yugoslav History and focuses on former Yugoslav President Josip Broz Tito's career and travels around the world from 1945 to 1979.  The exhibition runs through Dec. 8.
While in São Paulo, Pavlović taught a weeklong seminar on contemporary photography at USP's Department of Visual Arts at the School of Communication and Arts during professor Mario Ramiro's class "A Fotografia do Invisível" ("The Photography of the Invisible"). This was the first course taught through a Conversations/Conversas exchange.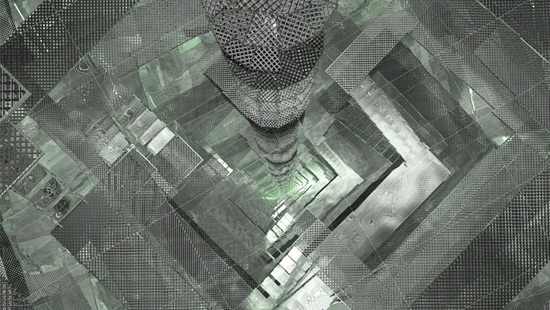 From Oct. 13 to Jan. 12, 2014, the Frist Center for the Visual Arts in Nashville will present Ana Maria Tavares' exhibition Deviating Utopias. Tavares employs materials such as glass and steel to form structures occupying an area between design and fine art. An immersive video, Airshaft (to Piranesi), serves as the exhibition's centerpiece and is accompanied by Nashville composer Brian Siskind's "Niterói, water that hides." This sonic collage melds mid-century/postwar orchestral vinyl, recontextualized into a dark, deep and teeming sound environment.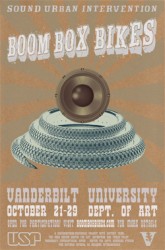 From Oct. 21–29, Hosford, along with USP's Ramiro, will collaborate on Boom Box Bikes, a project that focuses on transforming bicycles into mobile sound systems that will become a moving mixing board as they come together and fan apart during rides through the Vanderbilt campus and Nashville. This form of artistic expression, called sound urban intervention, will bring students from various disciplines together for a unique creative experience.
Contact: Ashley Larson
ashley.d.larson@vanderbilt.edu