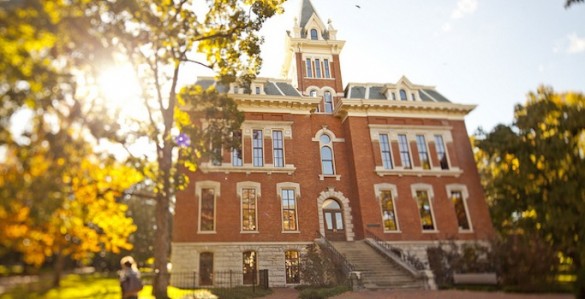 Vanderbilt's MFA Program in Creative Writing is ranked ninth in the United States in a survey conducted by Poets & Writers magazine and reported in its September/October issue. The program moved up one notch from last year's ranking.
"It's certainly no surprise that Vanderbilt's graduate program in creative writing — established in 2005 — continues on an upward ascent," said Carolyn Dever, dean of the College of Arts and Science and professor of English. "[rquote]The MFA is a vital part of our stellar creative writing curriculum, and the latest national recognition pays tribute to the talented writers on our faculty who work with such promising students."[/rquote]
Vanderbilt's two-year program not only fully funds its MFA students with an annual stipend of $24,000, full tuition and health benefits, but, as the Poets and Writers index notes, the program's class size is "extra small" compared to other creative writing programs across the nation. In fact, Vanderbilt ranked fifth for its faculty-to-student ratio.
Vanderbilt's prize-winning creative writing faculty includes fiction writers Tony Earley, Lorrie Moore, Nancy Reisman and Lorraine Lopez; poets Kate Daniels, Mark Jarman, Rick Hilles, Beth Bachman and Sandy Solomon; and nonfiction writer Peter Guralnick.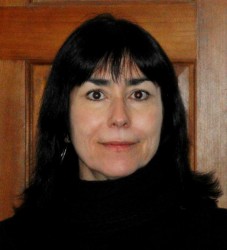 Lopez, an associate professor of English and interim director of the program, says she is pleased to see the relatively young program, which graduated its first class in 2007, now included among the survey's top nine. "Moreover, for the third successive year, Vanderbilt ranks first in the nation for selectivity," Lopez said. "The ratio of applicants to accepted students continues to be more than 100 to one. In 2013, as in every year since the program began, we admitted only six, three in poetry and three in fiction."
"If you are accepted into this program, you are going to receive personal attention from the faculty," said Jarman, Centennial Professor of English and founding director of the program.
Poets & Writers bases its 2014 rankings on seven categories: popularity, selectivity, funding, student-faculty ratio, fellowship placement, job placement and location. It bases its popularity figures on programs to which surveyed students most applied during the 2012-2013 admissions cycle.
"We give our students teaching experience but their teaching load is light," said Mark Schoenfield, professor and chair of Department of English, within which Creative Writing is housed. "That's a real plus for young writers who want to gain experience teaching poetry or fiction but not at the expense of their own writing time."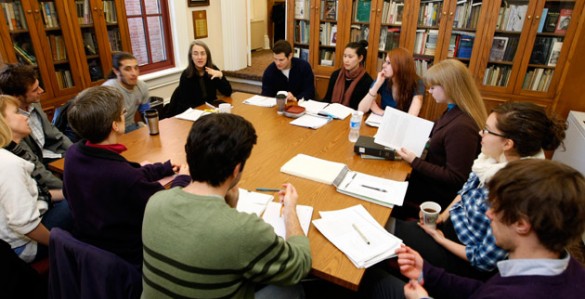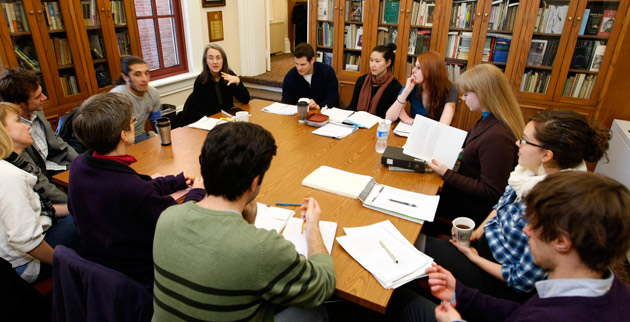 Meanwhile, three recent MFA graduates of the creative writing program — Matt Baker, Claire Burgess, and Jill Schepmann — have received notable citations in the 2013 Best American Series published annually by Houghton Mifflin Harcourt. The Best American Series, begun in 1915, showcases work published in North America that the editors consider among the finest in a variety of genres, among them, short fiction, nonfiction and the essay.
Baker, who earned his MFA in 2012, has received a notable citation in Best American Short Stories 2013. His stories have appeared in American Short Fiction, New England Review, The Missouri Review, Colorado Review, Denver Quarterly, Michigan Quarterly Review, The Kenyon Review, Hayden's Ferry Review and Best of the Net, among others.
While at Vanderbilt, Baker was awarded a Fulbright Study/Research Grant. He traveled to Ireland to write a novel set during the 1916 Easter Rising and the Irish War of Independence. A founding editor of Nashville Review, Baker currently lives in Chicago and has another novel set to be published by Little, Brown in 2015.
Burgess, who has received citations in Best American Short Stories 2012 and Best American Nonrequired Reading 2012, has just received a notable citation in Best American Nonrequired Reading 2013. Also a founding editor of Nashville Review, she earned her MFA in 2011. Her short stories have been published in Hunger Mountain, Third Coast, Redivider, PANK and Annalemma. Burgess, who lives in Pittsburgh, Pa., is finishing her first short story collection.
Schepmann has received a notable citation in Best American Essays 2013. Her work has also appeared in Parcel and Midwestern Gothic and has been read on NPR's "All Things Considered." She received her MFA in 2012 and currently lives and writes in San Francisco.