Media Inquiries
Latest Stories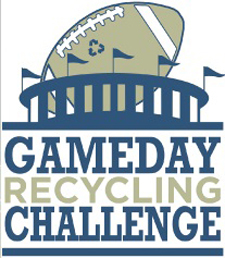 During the month of October, dozens of universities across the country will participate in the 2013 Game Day Recycling Challenge. In 2012, 79 participating schools with 5.4 million collective fans diverted more than 1 million pounds of waste from landfills.
For the fourth consecutive year, Vanderbilt will participate in the Game Day Recycling Challenge Oct. 19 at the Commodores' home football game against Georgia. Vanderbilt's Sustainability and Environmental Management Office (SEMO) is recruiting extra volunteers to help out after the game by collecting recycling out of the seating areas. If you are interested in volunteering, please email recycle@vanderbilt.edu or call 343-2784.
Finalists from the Athletics Sustainability Competition will be at the Waste Management tailgate tent two hours before kickoff to participate in a recycling contest to determine which is the "greenest group on campus." All are invited to cheer them on. The Athletics Sustainability Competition is sponsored by Waste Management, Inc.
Vanderbilt fans also can do their part on Oct. 19 by following these waste-reduction tips:
Bring reusable food containers, plates and cups to tailgate;

Make sure that any disposable items used are recyclable;
Bring only what food and beverages are needed for tailgate and take home any leftovers;
Recycle all plastics and aluminum cans in the recycling bins located on the concourse, at the gates and near every tailgate; and
Bring items that have as little disposable packaging as possible.
Your help is needed for Vanderbilt to score on and off the field by reducing, reusing and recycling.
The Game Day Recycling Challenge is presented through a partnership of the College and University Recycling Coalition (CURC), RecycleMania, and Keep America Beautiful (KAB) and is supported by the EPA's WasteWise program. More information about the Game Day Recycling Challenge can be found at gamedaychallenge.org.
For more information about recycling at Vanderbilt, visit SustainVU or become a fan of SEMO's SustainVU Facebook page.
Contact: (615) 343-2784
recycle@vanderbilt.edu