Media Inquiries
Latest Stories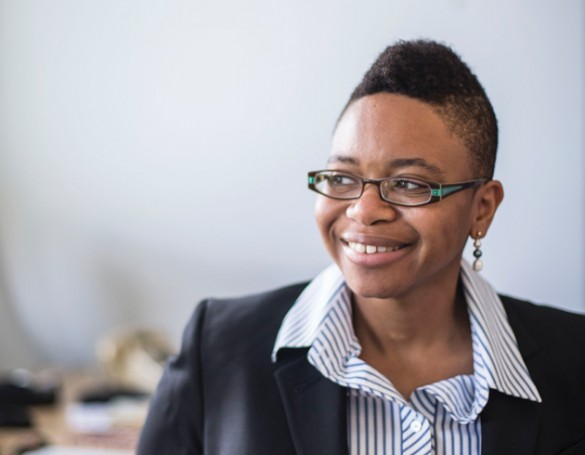 LaTonya Trotter enjoyed sociology well enough to make it her undergraduate major at Massachusetts' Williams College, but she said that when she graduated, pursuing an academic career was the last thing on her mind.
Instead, she moved to California, where she served as an AmeriCorps volunteer at a health clinic. After that, she worked for a Veteran's Administration epidemiologist studying how telemedicine could help patients who lived far away manage chronic diseases, such as diabetes, and how automated telephone surveys could help identify patients who needed a follow-up in person.
Next, Trotter moved on to an international interfaith nonprofit whose projects largely centered on health initiatives, and then to a one-year position with the California Department of Health. That led her to pursue a master's degree in public health at the University of Washington-Seattle, followed by a Ph.D. at Princeton—in sociology.
Trotter, now an assistant professor of sociology at Vanderbilt, is bringing her sociology training and health care experience together, studying how nurse practitioners fit into today's medical environment. She landed on the subject after a friend went back to school to become a nurse practitioner.
"[rquote]I think we have this implicit understanding that behind every nurse practitioner there's a physician supervising things," Trotter said. "But at an organizational level, that is not true."[/rquote]
One of the most interesting pieces of her dissertation research was observing how physicians and nurse practitioners in a clinic setting carved out their respective professional identities and areas of expertise in an environment where so much of their work overlapped.
Trotter says it's helpful to think of nurse practitioners not just as a new kind of provider but as a new technology. She believes that understanding how they are used is as important as understanding what they are. While we often view nurse practitioners as substitute physicians, their role in health care continues to evolve, she said.
Looking forward, Trotter thinks it might be interesting to shift her focus to an inpatient setting. "Hospitals are using nurse practitioners in ways that are ridiculously amazing," she said.
She will teach Medical Controversies this fall.
View the complete list of new university faculty for 2013-14.
View the complete list of new medical faculty for 2013.