Johnson: At Owen, transformation happens on a personal scale
by
Seth Robertson
Oct. 4, 2013, 1:55 PM
M. Eric Johnson
Dean of the Owen Graduate School of Management, Bruce D. Henderson Professor of Strategy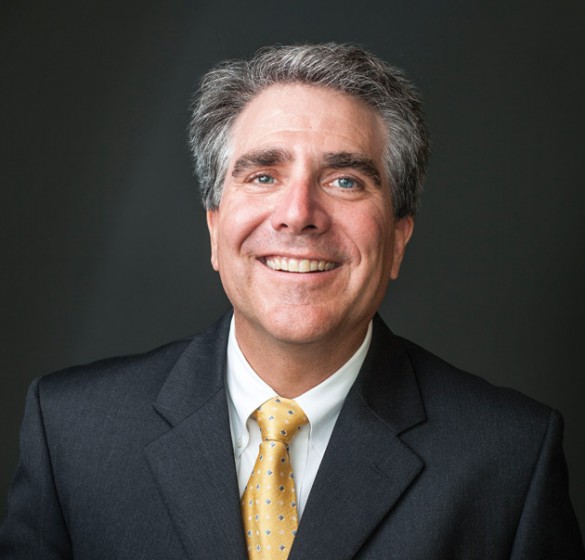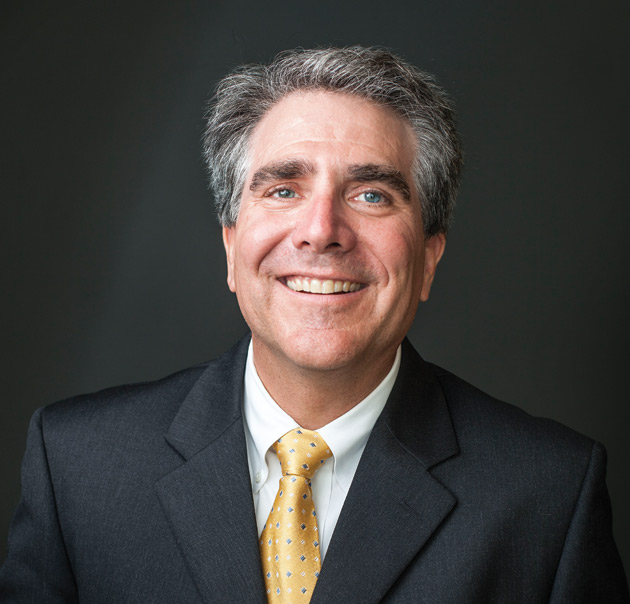 Eric Johnson's return to the Owen Graduate School of Management is a welcome homecoming—both for the new dean and his family as well as former colleagues and alumni. Johnson taught at Owen as an associate professor from 1991 to 1999.
His career in business education, however, is an unlikely one. An engineer by training, Johnson was working on his Ph.D. in industrial engineering and engineering management at Stanford University when he went to work for Hewlett-Packard Co. in Palo Alto, Calif., in 1988.
One day in 1991, he took a phone call from the friend of a friend, Vanderbilt operations professor Gary Scudder, who suggested that Johnson consider a teaching position at Owen. "The whole thing was curious and interesting, so I decided to come for an interview," Johnson said. "After I spent a day here, I fell in love with the place. At the time Owen felt a lot like a startup company to me. It was really young and vibrant."
Once he took up residence in Management Hall, Johnson never gave a second thought to his decision to enter academia. Teaching operations to MBA students, in particular, provided him with an exciting challenge.
"Most MBA students come to business school having no idea what operations is, but by the end of that core class, many are considering a career in an operating role," he said. "They see that operations is really the guts of executing business. It isn't marketing it or accounting for it or financing it. It's actually running a business." Johnson quickly became a widely admired professor at Owen, winning the Dean's Teaching Excellence Award twice in eight years and becoming one of the youngest faculty members ever to receive tenure at the school.
When Dartmouth College's Tuck School of Business came calling in 1999, the opportunity was too great for Johnson to turn down. "When I first went to Tuck, it was the same size as Owen is today," he said, "and that was one of the things that attracted me there."
During his 14 years at Tuck, Johnson continued to win respect not only as a teacher and researcher but also as an administrator. In addition to being the Benjamin Ames Kimball Professor of the Sciences of Administration, he served as associate dean for Tuck's top-rated MBA program and faculty director of the Glassmeyer/McNamee Center for Digital Strategies.
Owen was able to win Johnson back earlier this year. He succeeds Jim Bradford, who is taking a yearlong sabbatical after serving as the school's dean since 2004. "It's the excitement of being at a school like Owen, at this place and time, that brought me back," Johnson said. "At Owen, we still have the luxury of working at a personal scale, and it's that scale where I think real transformation occurs."
As he embarks on his tenure as dean, Johnson is mindful of keeping Owen's close-knit culture central to the school's mission. One example where he says this is already in effect is the young professional programs, such as the Master of Accountancy and Master of Finance, which Bradford and others helped build.
Johnson sees a similar role for Owen's research centers, which he said have the potential to build on the synergies of the school by bringing ideas, innovation, curriculum and speakers back into the community. He's also keen to use digital education vehicles, including Coursera, to engage current students and alumni alike.
"As we think about anything, whether it be growth in our physical structure or growth in faculty, staff and students, it's something we will constantly be attentive to: How do we maintain that feeling of community?" he said.
View the complete list of new university faculty for 2013-14.
View the complete list of new medical faculty for 2013.