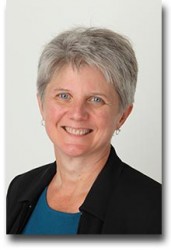 Laurel Schneider, a recent addition to Vanderbilt University's Department of Religious Studies, will be featured at the Oct. 2 Thinking Out of the (Lunch) Box discussion at the Nashville Public Library.
Schneider, a professor of religious studies and gender and women's studies, will speak on "Animal-Vegetable-Mineral: How Do We Think About Relationality After the Genome Project?"
Each library talk, which begins with lunch at 11:30 a.m., is hosted by David Wood, W. Alton Jones Professor of Philosophy at Vanderbilt and founder of the series.
Schneider noted that recent work in genetic science indicates an ever deeper and more thorough-going relationship, not only between like species but also between radically different living things.
[rquote]"Although insights about genetic relationship between living beings have become commonplace — even taken for granted — in most intellectual circles, the impact of such evident and intimate relation still challenges some philosophical and theological (which includes everyday) thinking about human nature, divinity and world,"[/rquote] Schneider said. "We will touch on some of these challenges and think together about directions that everyday conceptions of human being, nature, God and world may need to go in light of this relatively new awareness of creaturely relation."
Thinking Out of the (Lunch) Box is sponsored by Friends of the Nashville Public Library. No reservations are necessary to attend the event at 615 Church St.
Free box lunches will be available, starting at 11:30 a.m., for the first 200 people to arrive. A voluntary donation of $5 is requested per lunch to help defray expenses. Lunch will be in the library's auditorium, but the conversation moves to the main lecture theater across the hall from noon to 1 p.m.
For more information, call 615-862-5800.