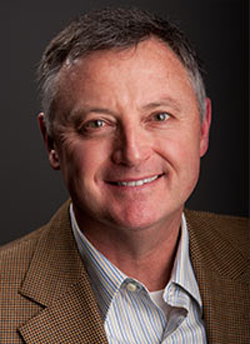 Retired Brig. Gen. Thomas A. Kolditz will discuss "Leadership Lessons from the War on Terror" from 4 to 5 p.m. Friday, Oct. 4, in Sarratt Cinema at the Sarratt Student Center. His lecture is open to the public and marks the annual National Security Symposium at Vanderbilt University hosted by the Vanderbilt Naval ROTC Alumni Association.
Kolditz, a 1978 Vanderbilt graduate, is a professor in the practice of leadership and management and director of the Leader Development Program at the Yale School of Management. He was responsible for teaching, research and outreach activities in leadership, psychology, sociology and management at West Point for 12 years and served as the founding director of the West Point Leadership Center.
Kolditz served in the U.S. Army for 34 years, 26 of them in leadership positions. He is a fellow in the American Psychological Association and the Inter-University Seminar on Armed Forces and Society, as well as a member of the Academy of Management. His most recent book, In Extremis Leadership: Leading as if Your Life Depended on It, is based on more than 100 interviews taken on the ground in Iraq during combat operations.
He is the principal at Saxon Castle LLC, a firm focused on leader development consulting. Kolditz holds a B.A. from Vanderbilt, three master's degrees and a Ph.D. in social psychology from the University of Missouri.
Please RSVP if you plan to attend the Oct. 4 event.
Contact: Inge Schmidlin, (615) 322-2671
inge.m.schmidlin@vanderbilt.edu