Wellcast: It's flu season again—learn how to protect yourself
Sep. 18, 2013, 3:01 PM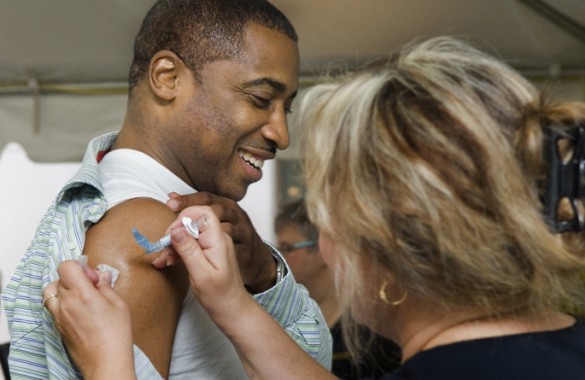 Catherine Qian, Occupational Health Clinic nurse practitioner and program manager, and Tatiana Pacheco, Occupational Health outreach nurse, discuss this year's flu season.  Employees can learn about the Peer Vaccinator Program, the exemption request process and Flulapalooza III.
Listen here.
Listen to interviews, tips and tidbits on a variety of health and wellness topics ranging from choosing child care to healthy dining to the civilized workplace. Listen from your MP3 player or your computer.
The Faculty and Staff Health and Wellness wellcasts are available at www.healthandwellness.vanderbilt.edu.