SECURITY NOTICE: Robbery
Sep. 18, 2013, 11:51 AM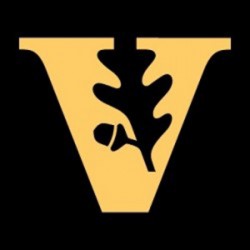 On Sept. 18 at 3:38 a.m. and 3:40 a.m., three Vanderbilt students reported being robbed.
At 3:38 a.m., two students were walking from Sarratt Student Center/Rand Hall toward Branscomb Quad when two black males approached them and pointed a handgun, instructing them to get on the ground. One student was forcibly pushed to the ground. The gunmen took one student's backpack and laptop computer. The suspects then got into a silver four-door car and fled the area.
At 3:40 a.m., Vanderbilt University Police Department Communications received a second report of a robbery that occurred on Jess Neely Drive near the McGugin Center in which a student reported being chased by two black males. The student dropped his backpack while running. The suspects took the student's backpack and left the area.
Description: The suspects were described as black males of unknown age. The first suspect was described as taller than the second, possibly 6'-6'2" with a thin build and wearing a light-colored hoodie, blue jeans and white shoes. The second suspect was described as average height, possibly 5'8"-5'10" with a thin build and wearing a dark-colored hoodie, blue jeans and white shoes. The car was described as a late-model four-door sedan, silver or light-colored, with a dark trim strip through the middle of the doors and missing the left front hubcap. The driver's description is unknown. The vehicle was last seen traveling north on 24th Avenue South toward West End Avenue.
If you have information related to these incidents or another incident, please call the Vanderbilt University Police Department at (615) 322-2745.
Risk Reduction Tips
Please remember these on-campus resources:
Report suspicious persons, vehicles or activities immediately. In an emergency, dial 911 or use a blue light phone. 
Contact: Vanderbilt University Police Department, (615) 322-2745
---