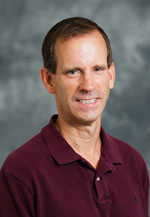 Donald Cochran, professor of law at Belmont University, will discuss the prosecution of Bobby Frank Cherry, who was convicted in 2002 for his involvement in the 1963 bombing of Birmingham's 16th Street Baptist Church that resulted in the death of four black schoolgirls.
Cochran will speak at 5 p.m. Friday, Sept. 20, in the Wyatt Center, Room 050-01 on the Vanderbilt campus. The event is open to the public.
Cochran, a former assistant U.S. attorney and a lead prosecutor in the case, will discuss the legal issues, evidentiary aspects and historical significance of prosecuting a case that is considered one of the most heinous crimes of the Civil Rights era. He also will talk about the general difficulties of trying a case almost 40 years after the fact, and present slides, photos, tapes and other evidence used in the trial.
Cochran is the guest of Associate Professor of the Practice of Education Ann Neely and her "Literature of Social Transformation: The Civil Rights Movement" class.
Contact: Ann Neely
ann.neely@vanderbilt.edu