Media Inquiries
Latest Stories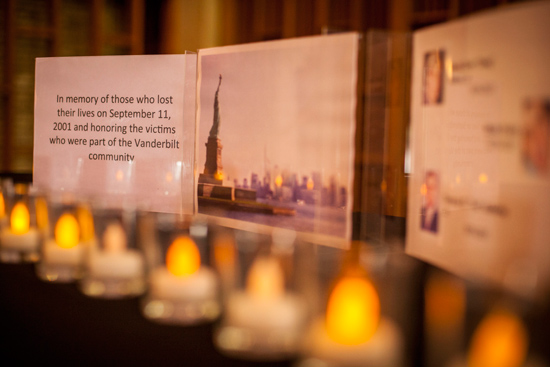 Several campus activities were planned for Wednesday, Sept. 11, to mark the anniversary of terrorist attacks on the United States on Sept. 11, 2001.
Campus flags were displayed at half-staff from sunrise to sunset on Wednesday in commemoration of Patriots' Day.
Members of the Vanderbilt community were invited to stop by Benton Chapel from 9 a.m. to 5 p.m. to light candles and sign a remembrance book.
The Vanderbilt College Republicans placed 2,977 small American flags on the lawn in front of Central Library in memory of lives lost on 9/11.