Media Inquiries
Latest Stories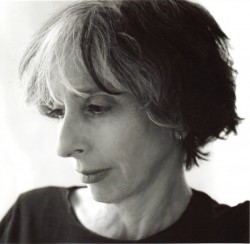 Acclaimed short fiction writer Deborah Eisenberg will read from her latest work Thursday, Sept. 12, as part of the Gertrude and Harold S. Vanderbilt Visiting Writers Series, which is sponsored by the English Department's Creative Writing Program.
The series resumes for the fall semester with this reading, which is free and open to the public, in 101 Buttrick Hall at 7 p.m.
Eisenberg's story collections include Twilight of the Superheroes, All Around Atlantis, Under the 82nd Airborne and Transactions in a Foreign Currency. All four volumes were reprinted in The Collected Stories of Deborah Eisenberg, which won the 2011 PEN/Faulkner Award for Fiction.
She also wrote a monograph, Air: Twenty-Four Hours, about the painter Jennifer Bartlett.
Eisenberg's many honors include a MacArthur Foundation Fellowship, Guggenheim Fellowship and Whiting Writers' Award. She lives in New York City, where she is on the faculty of the Columbia University School of the Arts.
Other writers who will visit campus this fall as part of the series include:
Kevin Young, poetry, Sept. 26
Steve Stern, fiction, Oct. 3
Lynn Emanuel, poetry, Oct. 24
Justin Torres, fiction, Nov. 7
"We are delighted that our students have the opportunity to meet these outstanding contemporary writers when they come to campus," said Lorraine Lopez, associate professor of English and a prize-winning fiction writer. "The Visiting Writers Series permits these extraordinary writers to visit our classes and talk to students about the work of writers." Lopez is serving as interim director of the Creative Writing Program this academic year.
Eisenberg's presentation is sponsored by the Vanderbilt Department of English. For more information, email Margaret Quigley or call the department at 615-322-2276.